Configuring Tickets for P2P Hosted Events

When creating a new Hosted Event P2P site you will need to configure an event and tickets to link to your site.
To create an Event and its associated tickets, navigate to the Events & Volunteers section of CharityEngine then the Events listing screen then Create New.
Give your event a name and add any configurations you want to your event.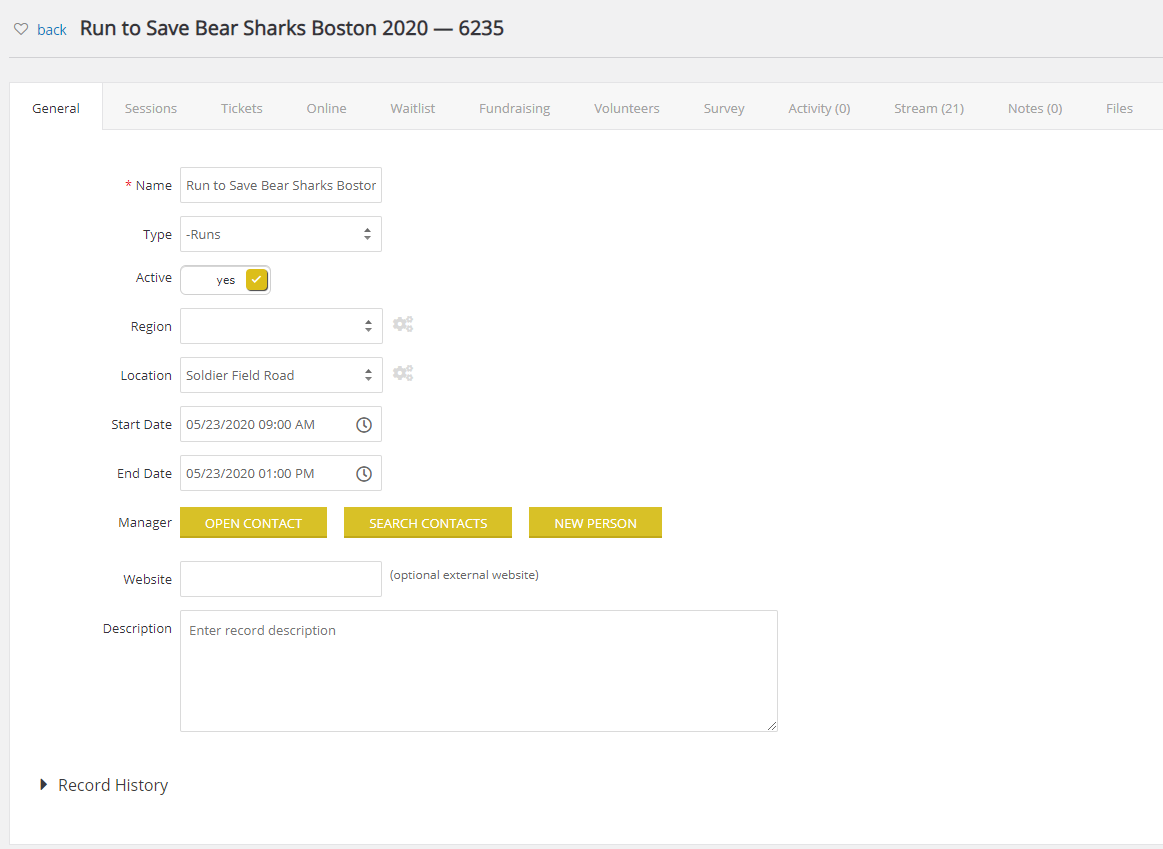 Note that if you add a location with a real address a map to your event will appear in P2P!
After creating the event, navigate to the Tickets tab and click Create.

After giving your ticket a name, on the Online tab you can configure the dates you want your ticket to be available online. The price entered during this step will appear as the price in your Microsite after it is added there.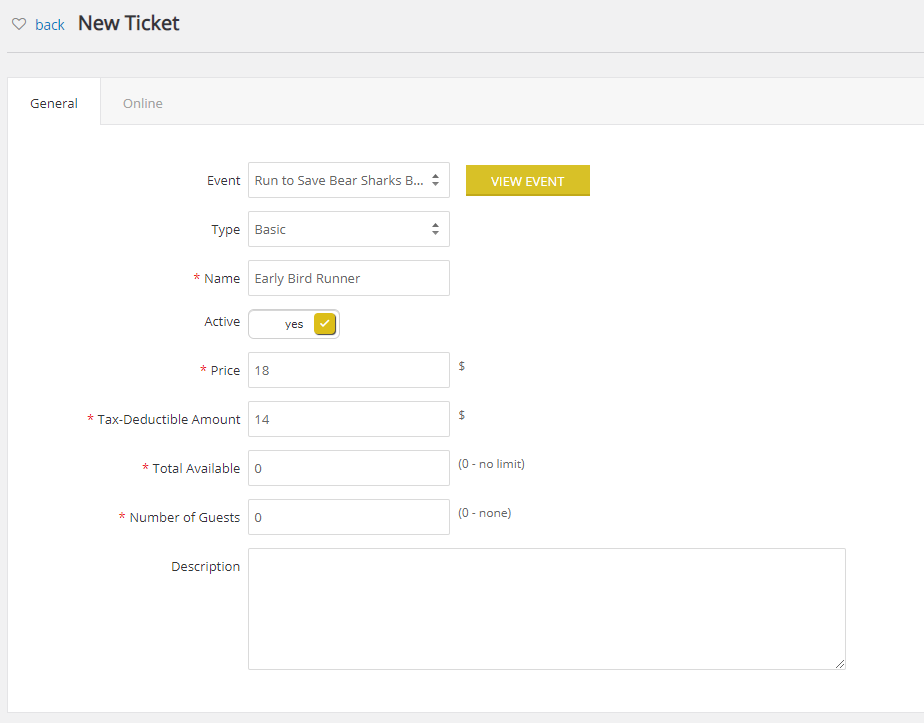 In the example below, this ticket is only available for registrations until the end of the month since it includes an early registration discount.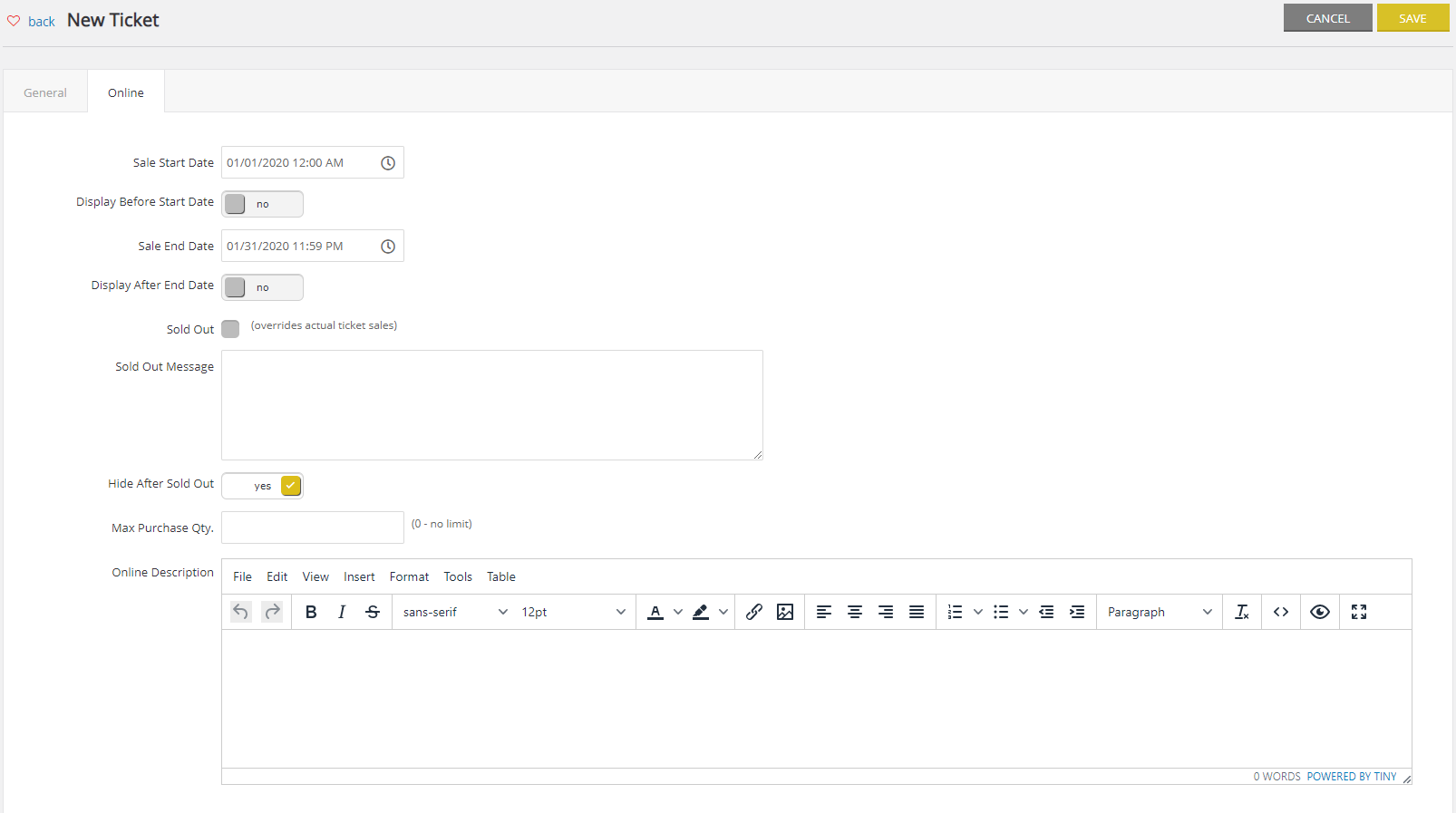 After configuring your event and tickets, navigate back to your P2P microsite and tie the site to your event by selecting it on the general tab, hit save.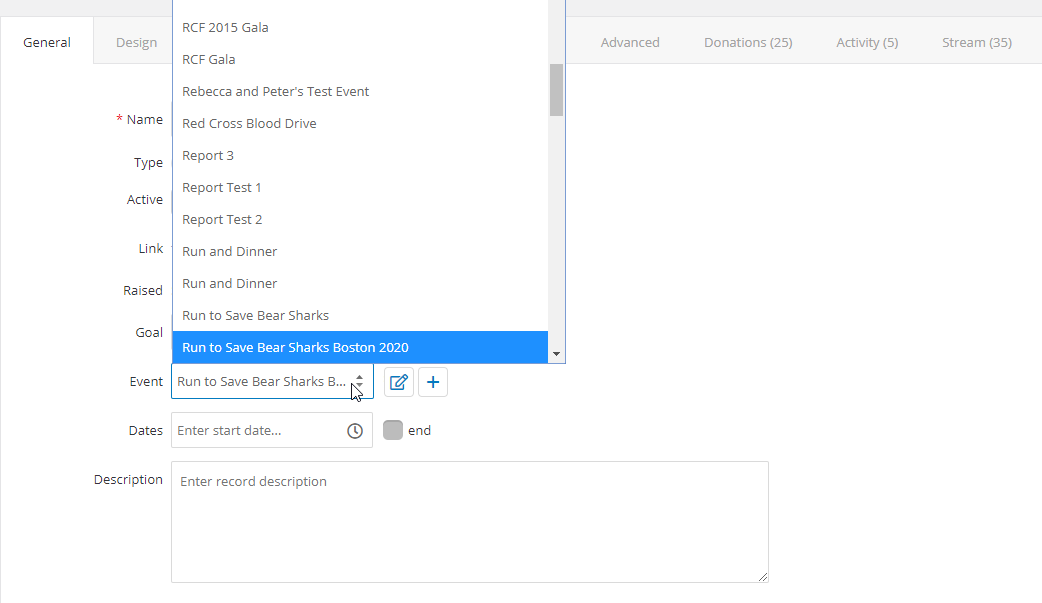 Navigate to the Sign Up > Tickets tab to configure your tickets. Click on Add New.

A new screen will pop up with the tickets available to configure, after selecting click Add.

Note that the order tickets are entered matters, so enter the ticket you want appearing to registrants first at the top.