Event Form Wizard

There are two ways to use the event form wizard in CharityEngine. This documentation will cover both approaches.
Table of Contents
Creating from Online Forms
Find the Webforms section of CharityEngine® by navigating to Online > Web Forms > Search & Manage.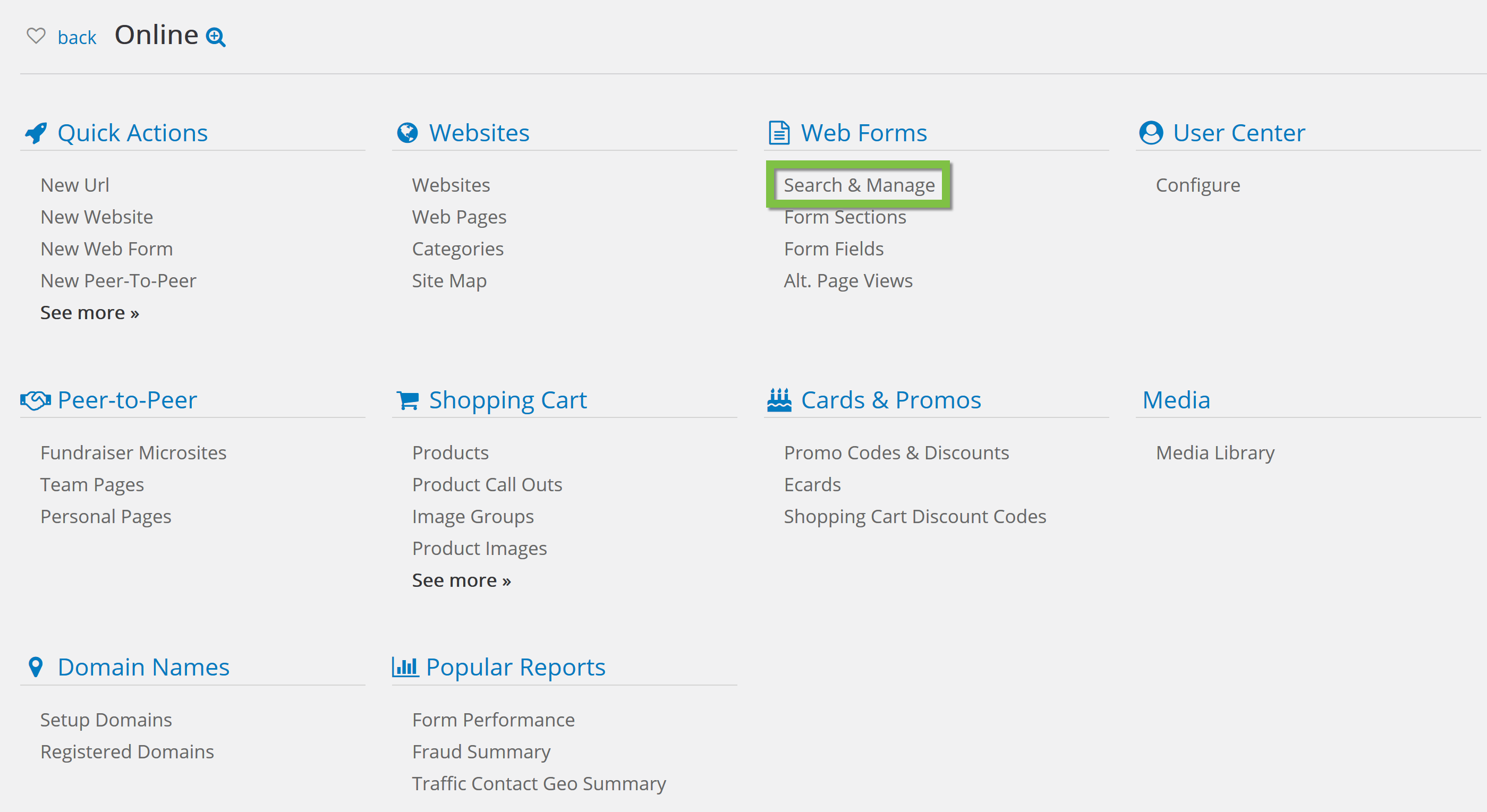 Click on Create New and select Event Form.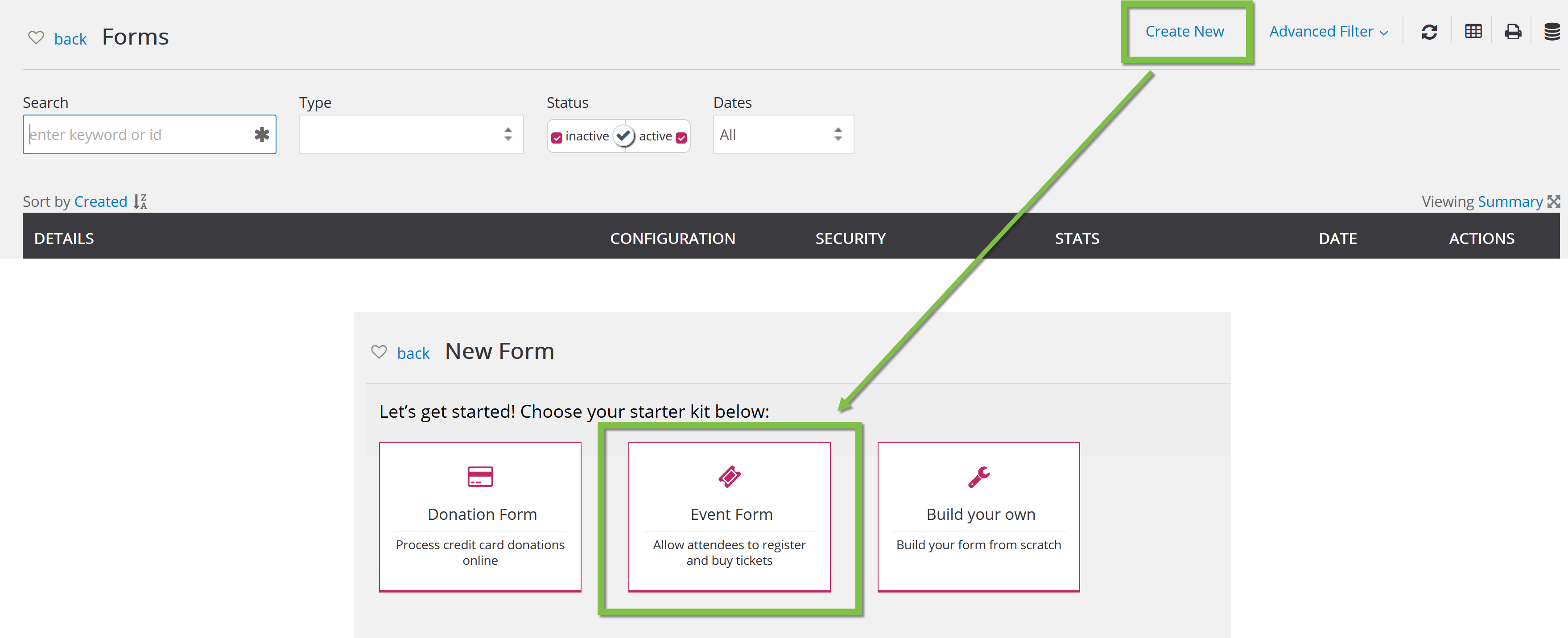 On the next screen, you can select or configure the event you are creating a new form for. Choosing Select Existing Event will bring up a drop-down menu. Select the event you want to create a form for from the drop-down menu.




You can create a new event by selecting Create New Event.



Creating Forms from the Events Application
If you created your event first, you can create the form directly from the Events application. Navigate to the Events section of CharityEngine® , find your event, and click Manage.

To create your event form, navigate to the Registration tab.

To create a new form, click on the Create button.



After clicking Create, the Tickets step of the form builder will appear.




Note: New tickets can be created for the event from the ticket step. Previously created tickets cannot be edited from this wizard.


Tickets
If you selected an existing event, the tickets already configured for the event will appear on the Tickets step.

On the ticket step, you can decide whether or not you want to include the ticket on the form by selecting toggling the Include in Form switch from yes to no.
You can add new tickets to the event by clicking on Add Another Ticket.



If you created a new event, you will be able to create tickets for the event on the tickets step.



Note about event tickets: if you create a ticket in error through this form wizard you can delete it by clicking on the trashcan icon. If you need to delete a ticket previously created, you will need to navigate to the event configuration in the Events application of CharityEngine.


Advanced Step
On the advanced step are other fields you may want to include in your event form, like an additional donation or promo codes.