How to Create a Poll & Survey Form and How to View the Results

Polls and surveys are an effective way of obtaining data from your contacts. These polls or surveys could be about what events your contacts would like to attend, what products they would be more willing to buy, or how they feel about a particular topic. These answers will provide important data that could help your organization make key decisions.
To create a Poll or Survey Form, navigate to Online > Web Forms > Search & Manage > Create New. A poll or survey can be added to any type of CharityEngine's out-of-the-box form in the Form Wizard, your can select Build Your Own to start from scratch and create your own form with fields and sections made by you.



Note: if you choose to build your own form, none of the fields will be pre-selected for you, but you can still add our out-of-the-box pre-made sections to your form.
Once you select an option from the Form Wizard, you will need to name your form as well as select Polls & Surveys from the type dropdown. By selecting Polls & Surveys, the results from the submissions will be able to be viewed in Reports & and Analytics application.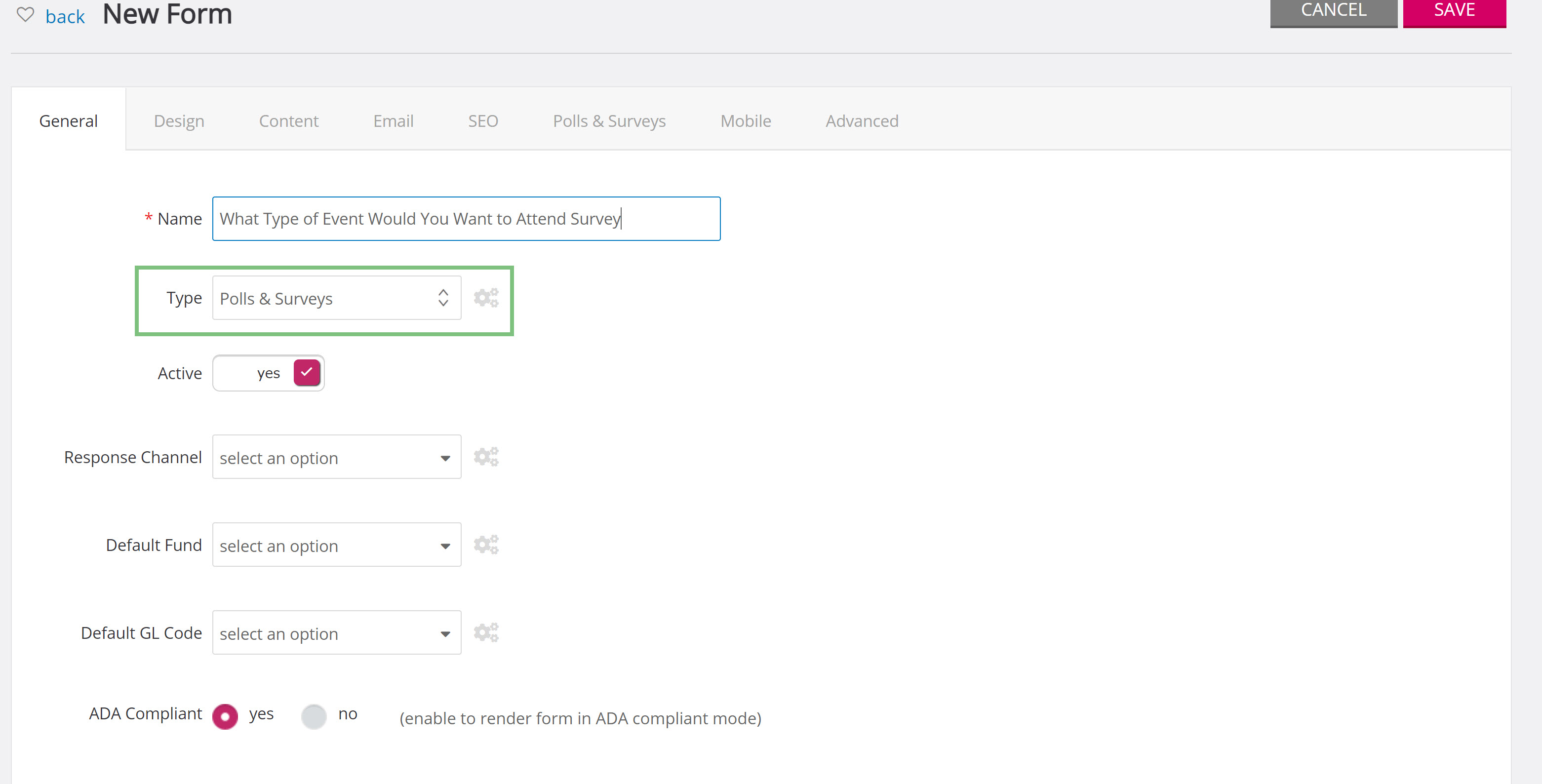 The next step in creating your poll & survey form is adding the form sections and fields under the Layout tab.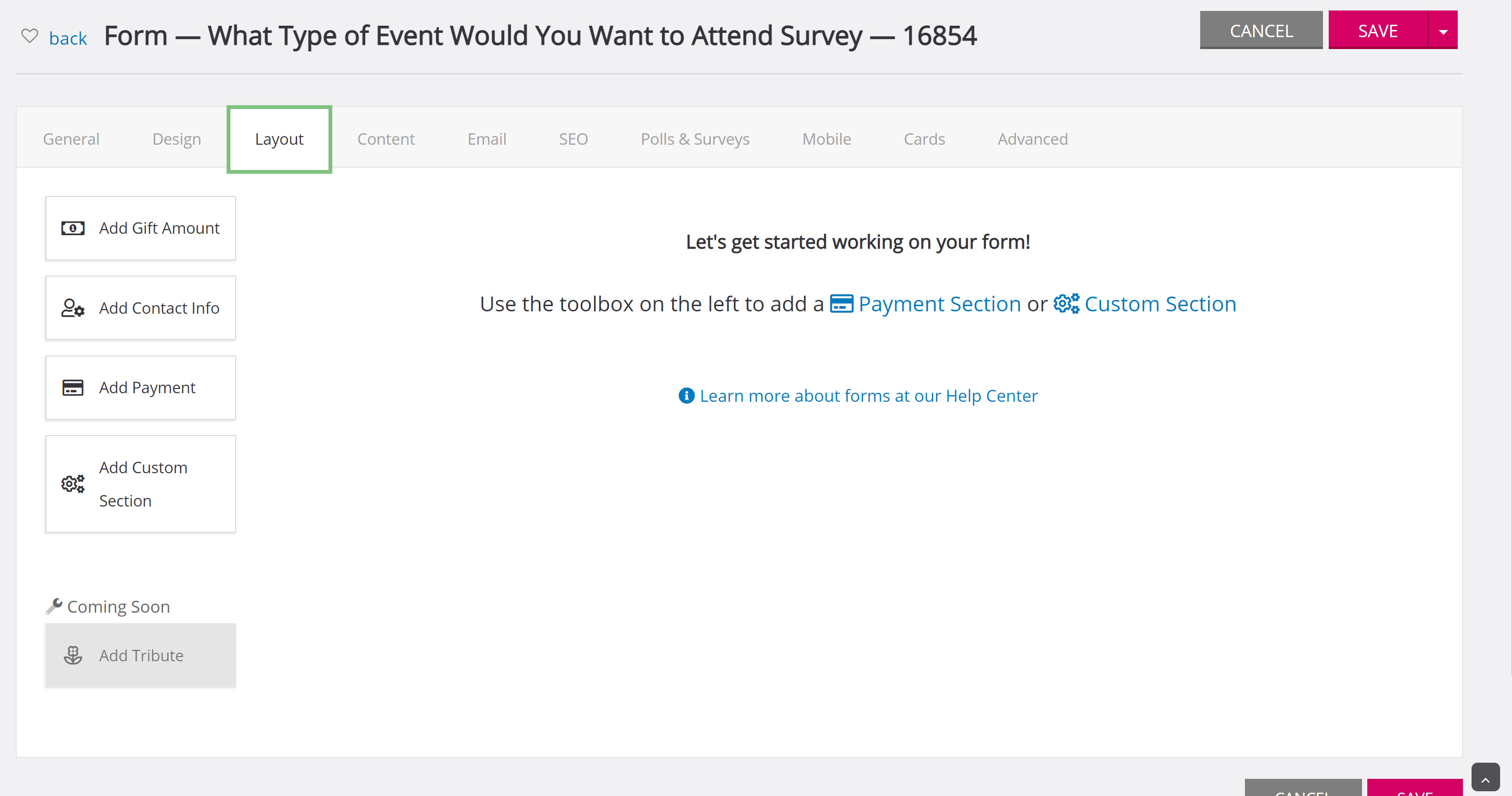 One thing you will want to consider when creating a poll & survey form is if you want the submissions to be anonymous or if you want to know who made the submission. If you want to know contact information, click on Add Contact Info to select the pre-made form section.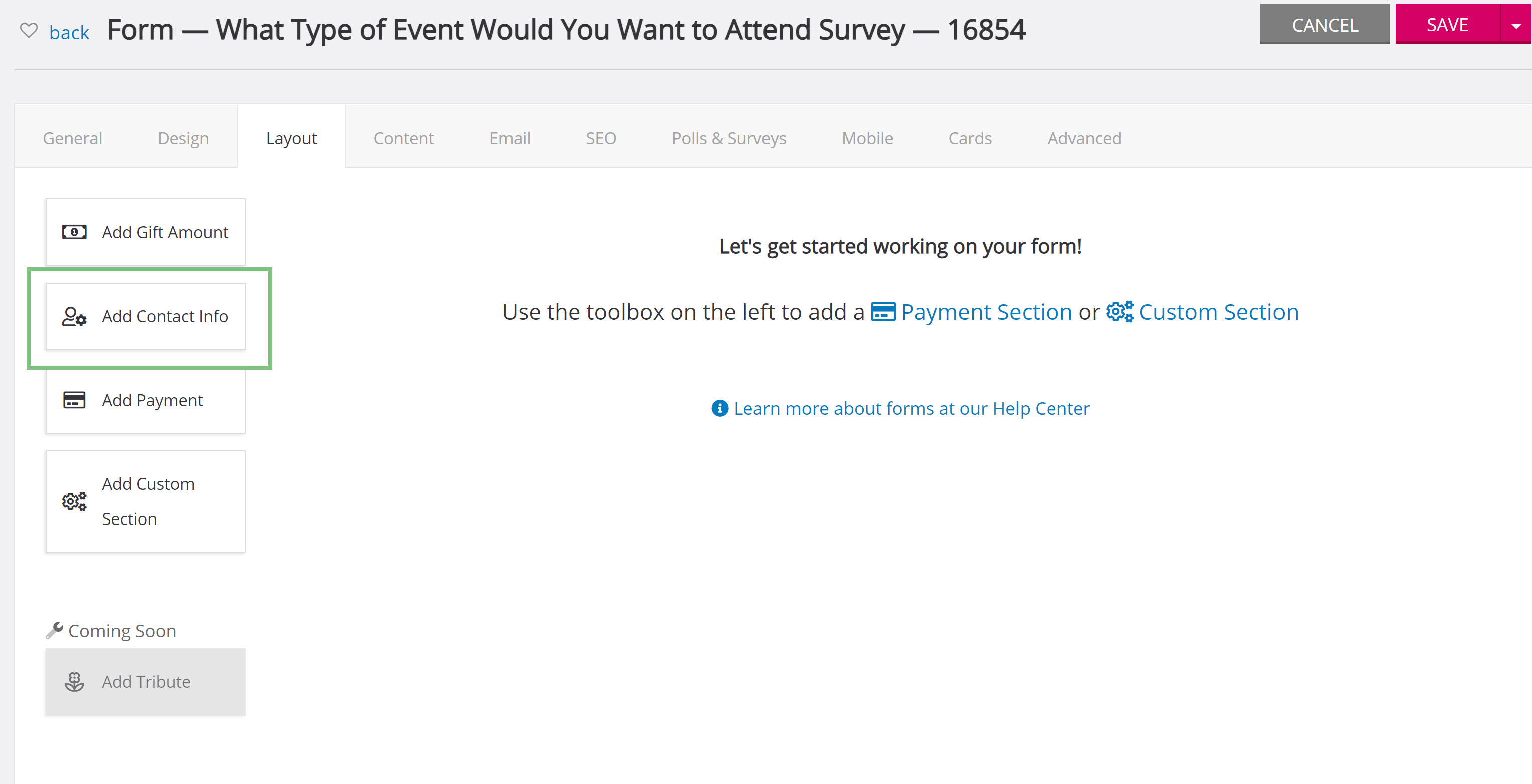 The section will then appear as seen below.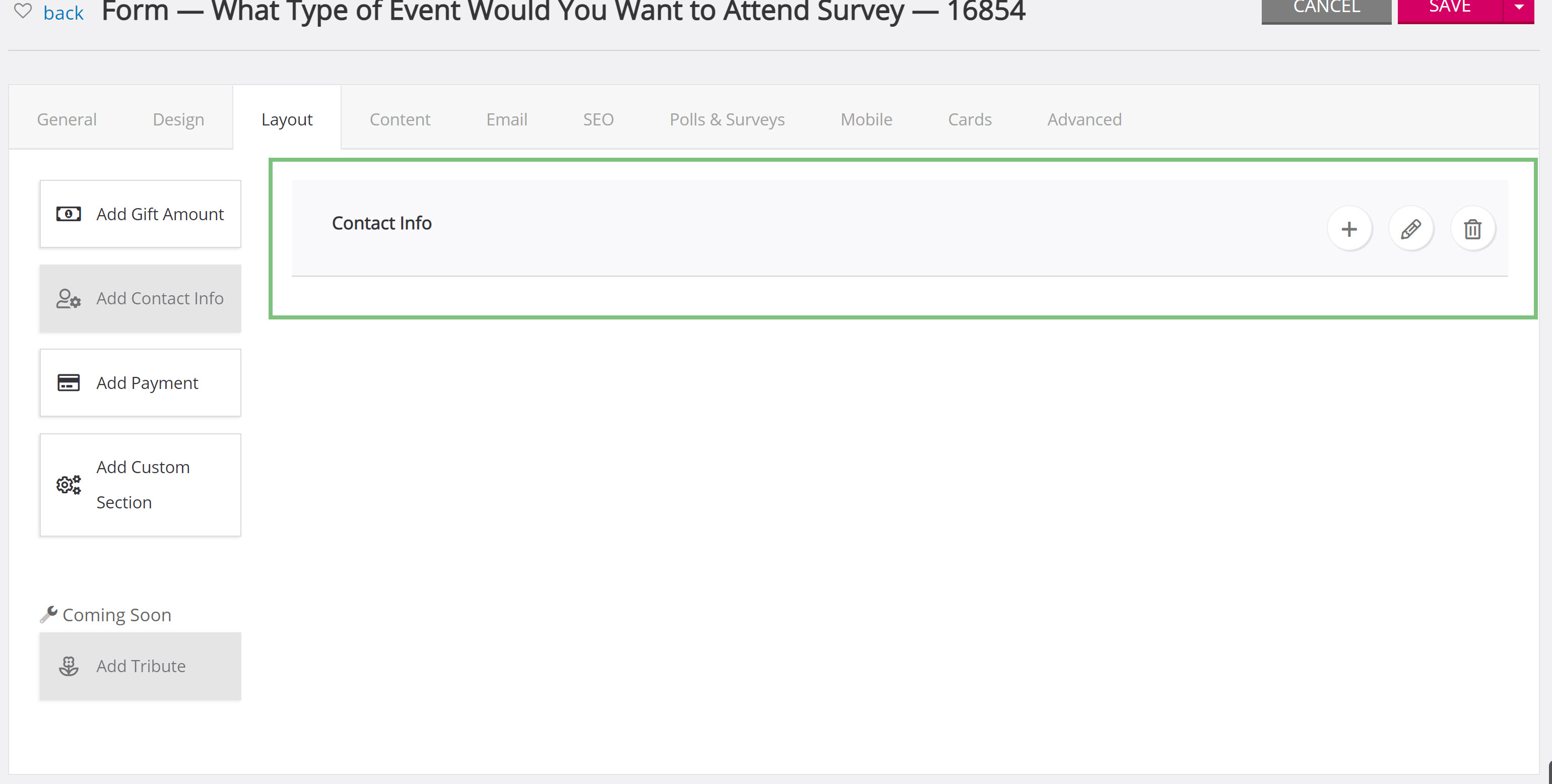 To add the form section for your survey question, click Add Custom Section and name the section.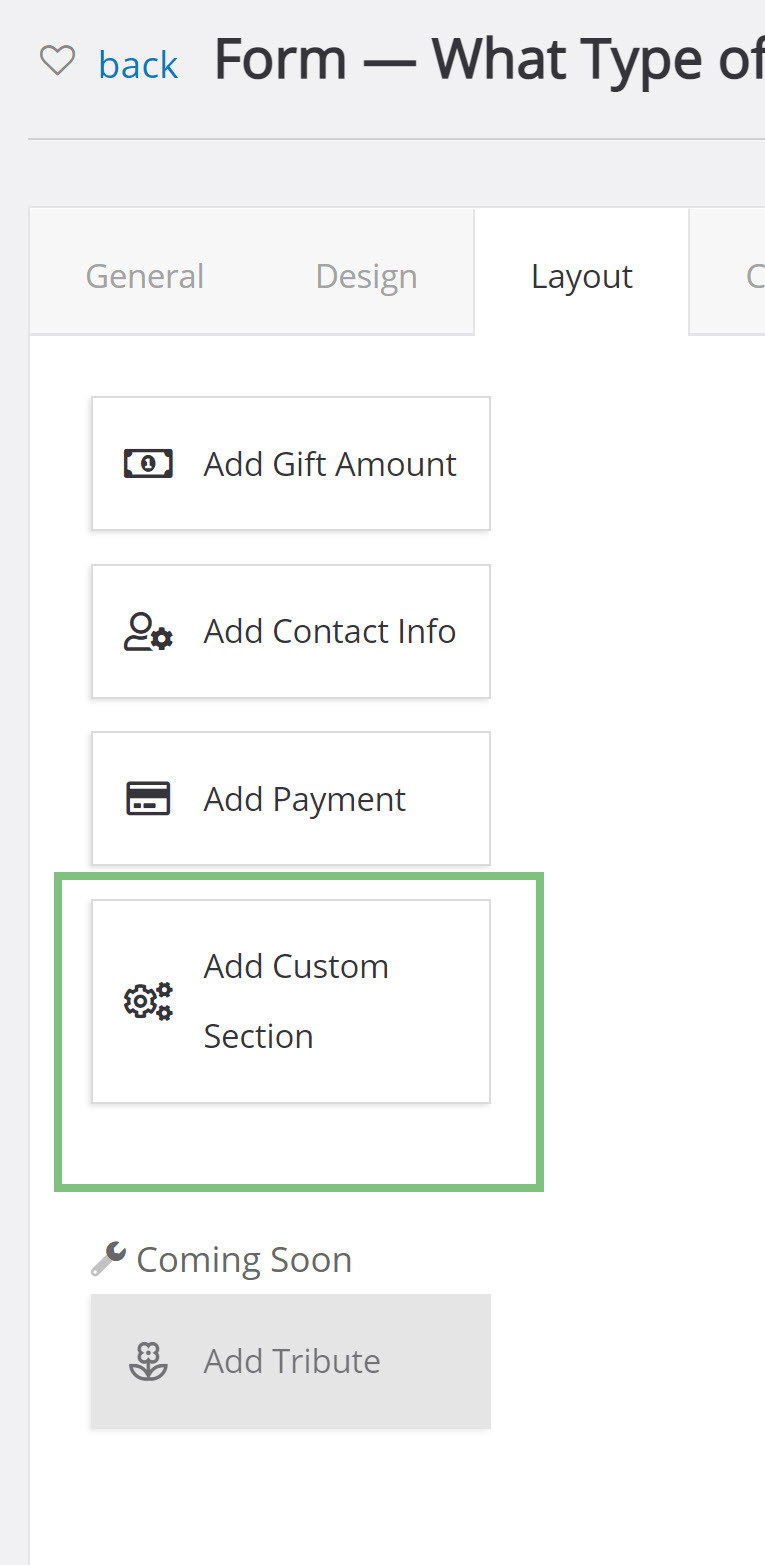 Once the section is created, click the + sign to add a field for the question. Enter the question in the text box and select the type of response from the dropdown.



To add options for responses, click on the pencil icon to edit the form field.



On the advanced tab, click Add New to create options.



Enter the text in the Label text box and click save to create the option.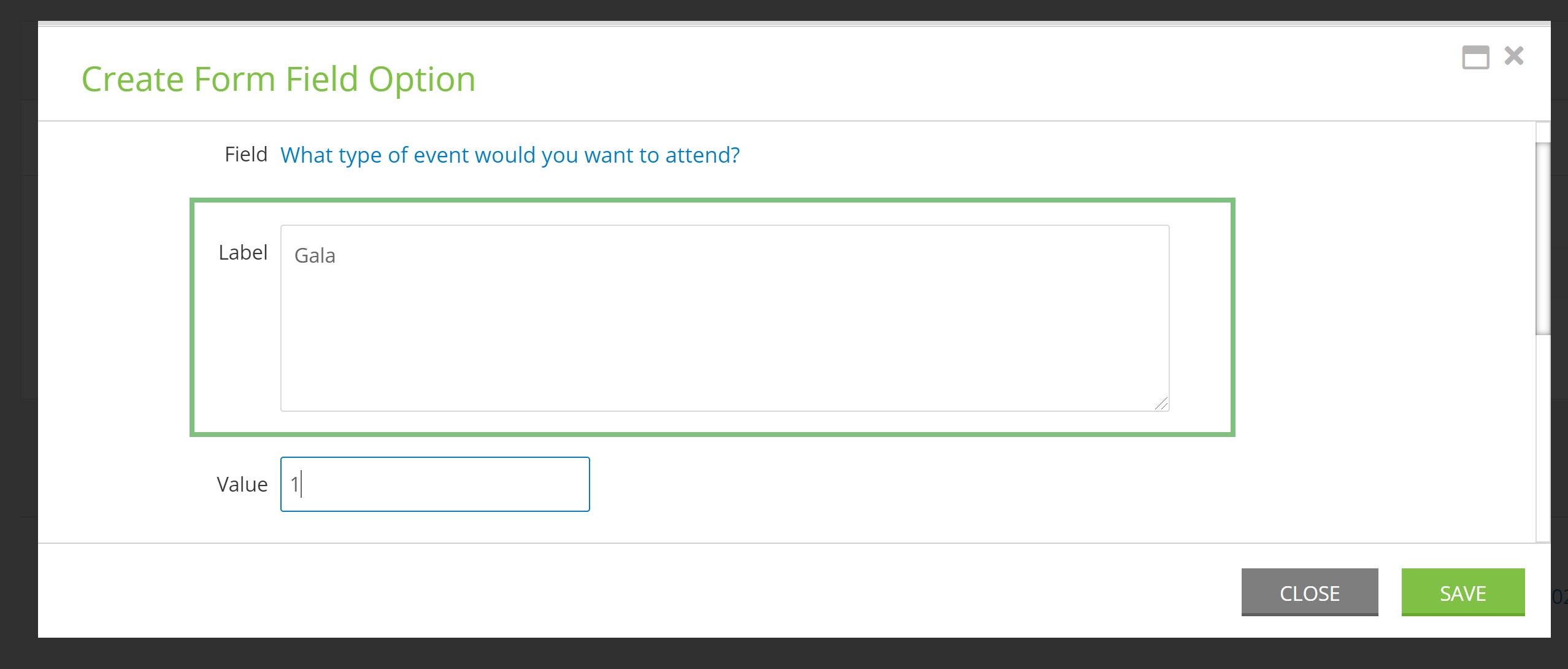 Continue creating all the options you want to be listed for the survey and they will appear on the advanced tab.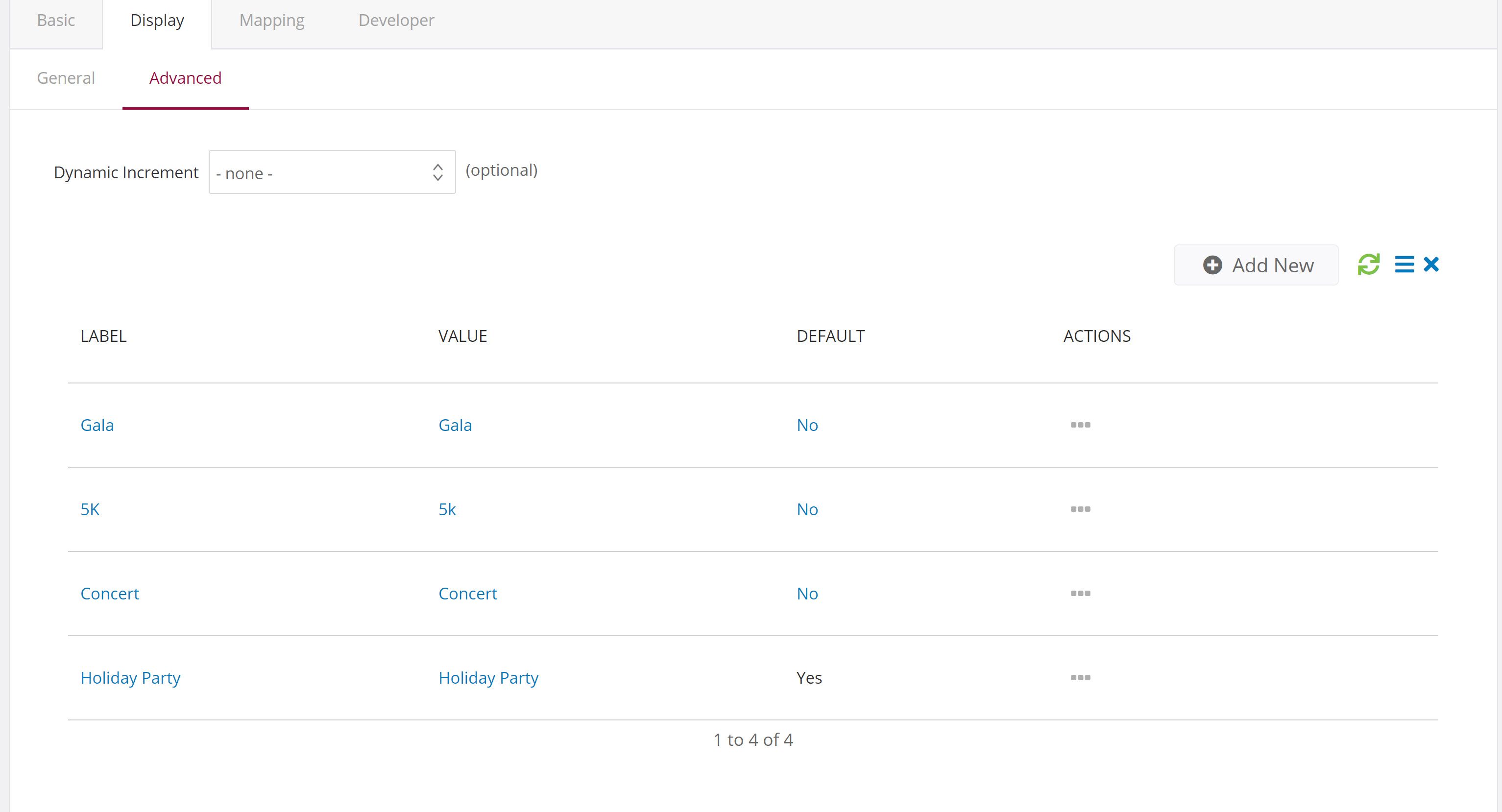 Click Save and navigate back to your form. When you view your form online, you will see the sections you added as wells as your survey question.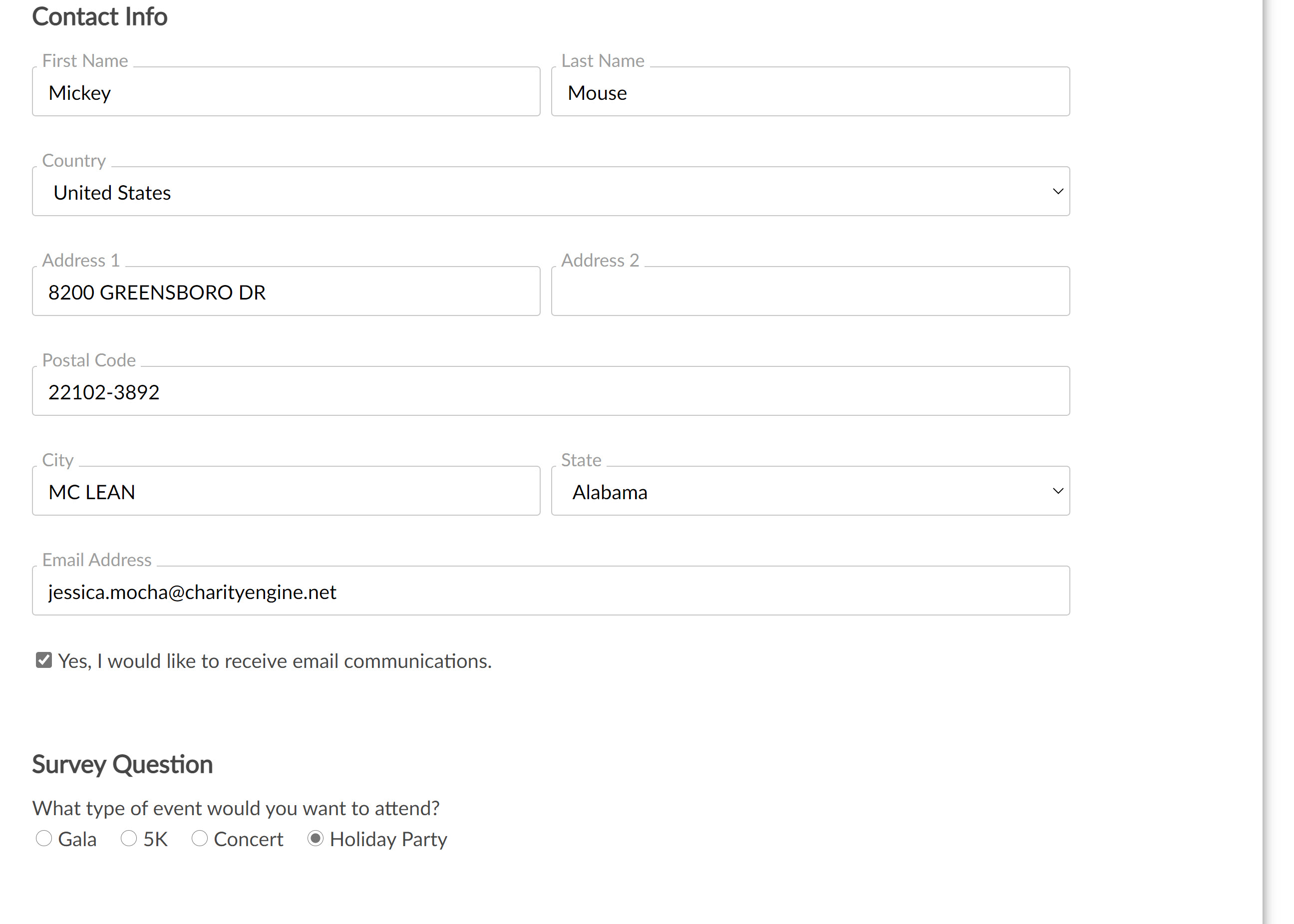 To view the results from the survey, navigate to Reports & Analytics > Polls & Surveys > Results and select the form from the dropdown.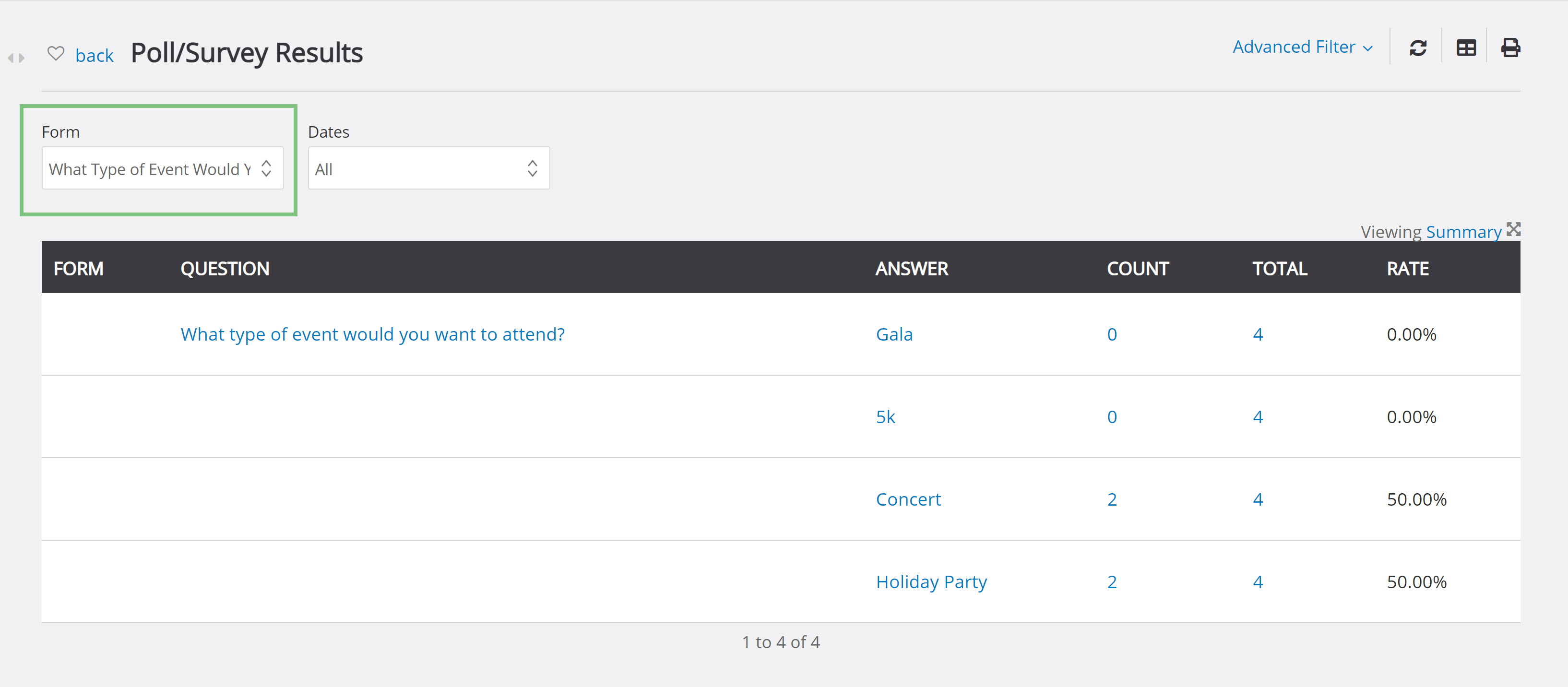 The results will be displayed and by clicking on the numbers under Count and Total you will be able to see the contacts that voted.