Leveraging Internal (Carbon Copy) for notification of donations
Interested in alerts when your constituents make a donation? One quick option is to leverage the CharityEngine
Internal (Carbon Copy)
feature. By enabling this feature, you and others within your organization can be alerted when a donation has been made through your donation webform.
Step 1: Locate your donation webform by accessing
Online > Webforms > Search & Manage >
Manage your selected donation form
Step 2: Navigate to the
Email
tab and access the
Internal (carbon copy)
section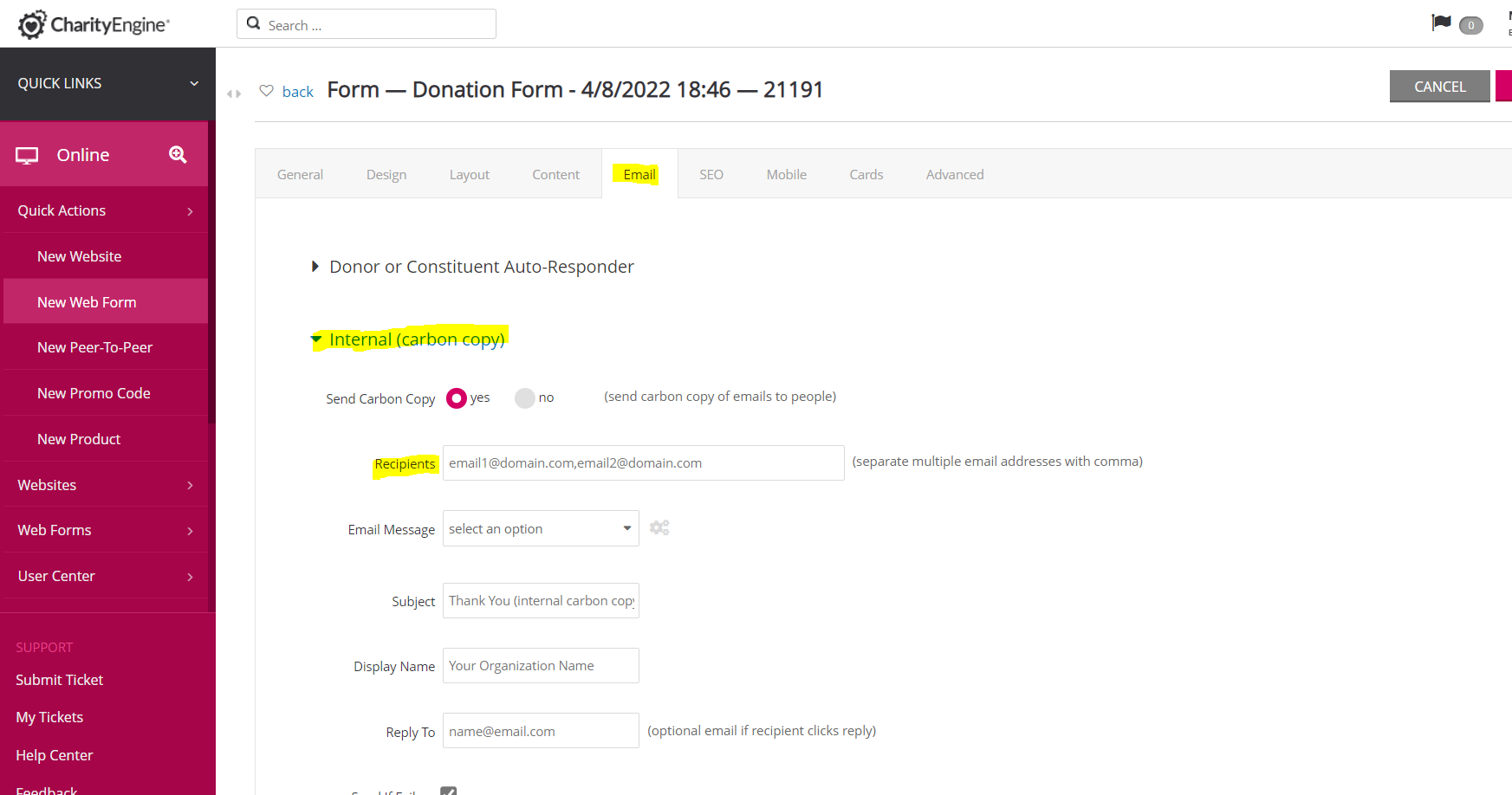 Step 3: Toggle to
Send Carbon Copy
as
Yes
and enter
Recipient
email address(es) and select
Save
.
You can also adjust Email Message, Subject, Display Name and Reply To according to the needs of your organization. You, and your organization, will now begin to receive notification of constituent donations from your donation form.