Peer-To-Peer Dashboard: How To Join a Team

If you have not joined a team, navigate to your dashboard and find the Join Team tab.

Search for the team you would like to join on the next screen. After finding the team, you can either donate to a team or join the team.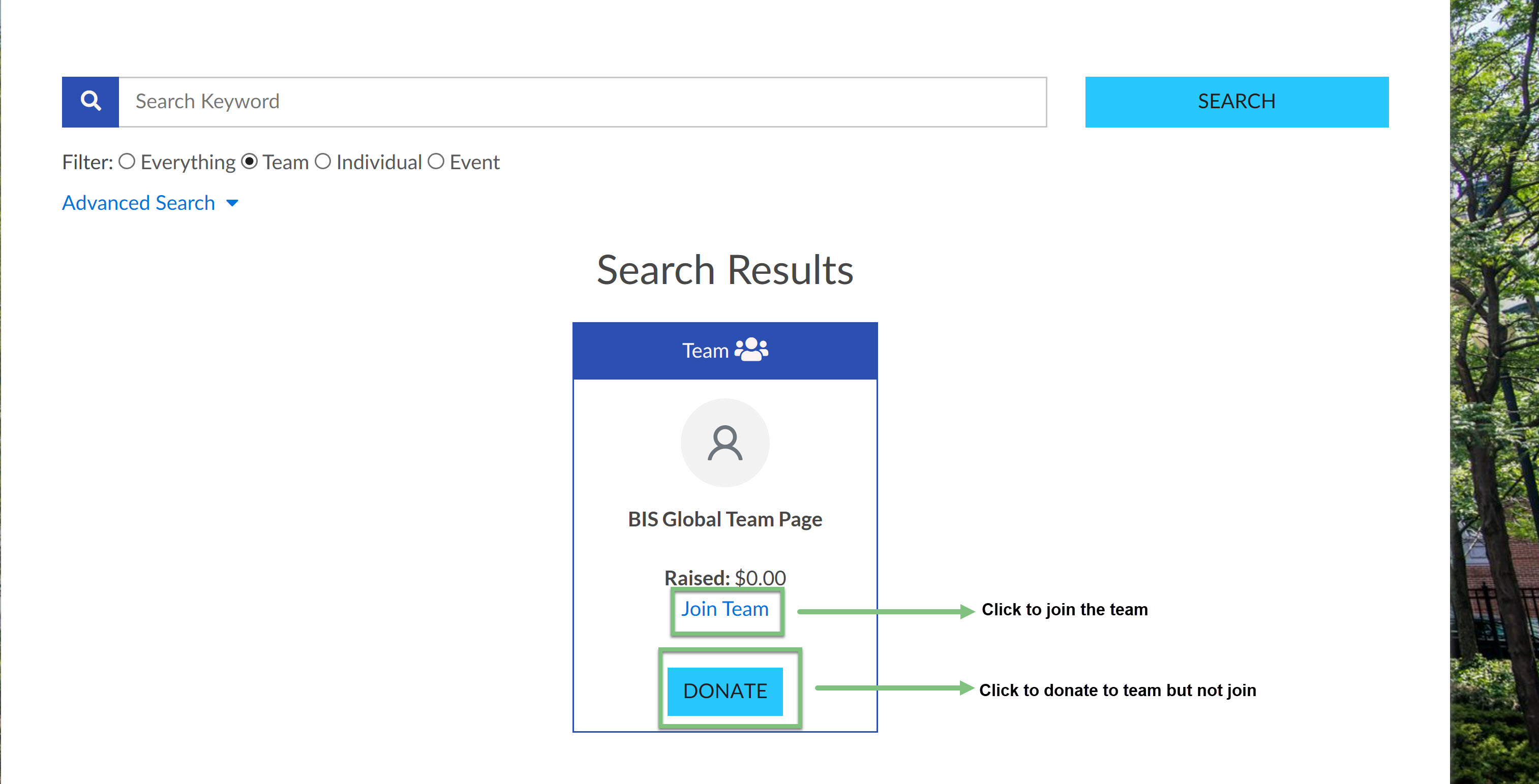 Clicking Join Team will add you to the team and allow you to view the team page or navigate to your fundraising dashboard.

Click on Go to Your Fundraising Dashboard. Now instead of Join Team, you will see a button for Invite Teammates. This will allow you to send an email to others, informing them of the fundraiser and invite them to join the team you are on.