Peer-to-Peer Design

Microsites can be easily customized to match your organization's branding and style on the design tab.

A number of design configurations are available. As you upload images and configure colors you can see a preview of what you site will look like.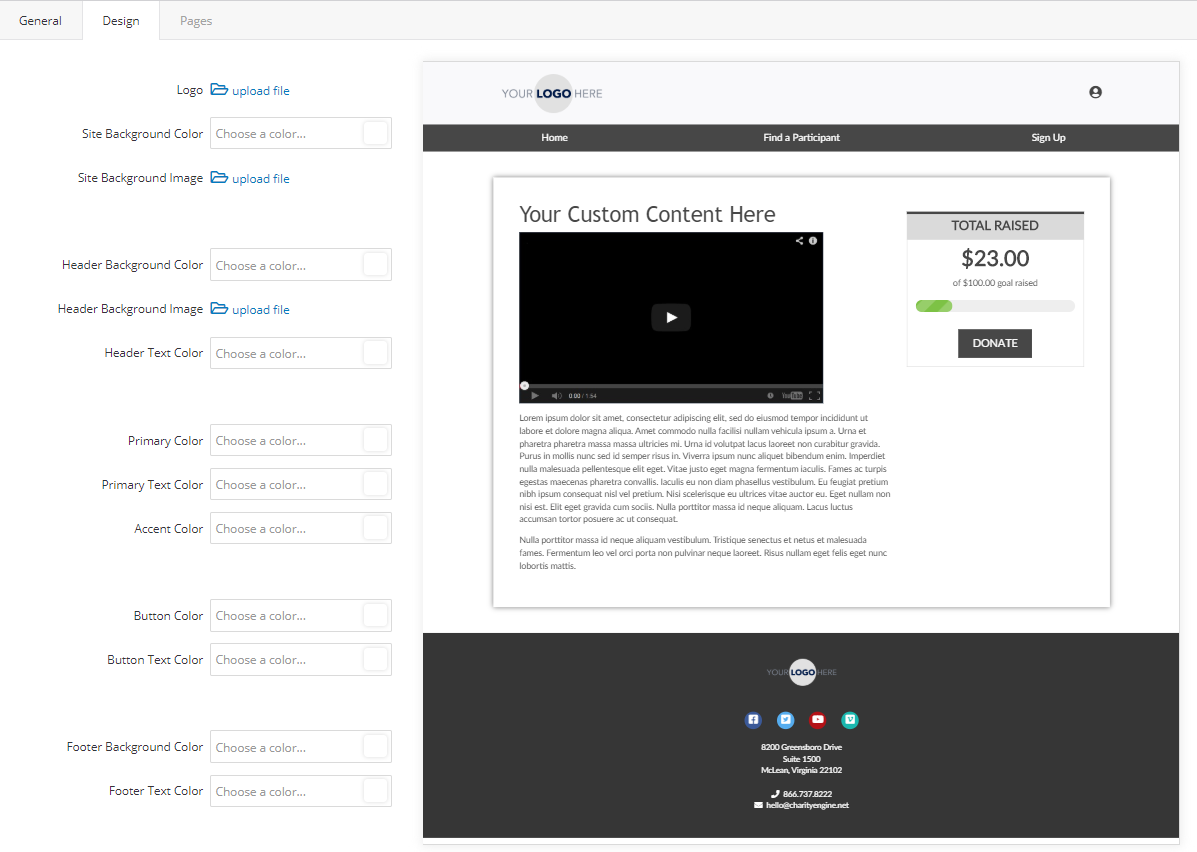 The diagram below indicates which configuration will appear where.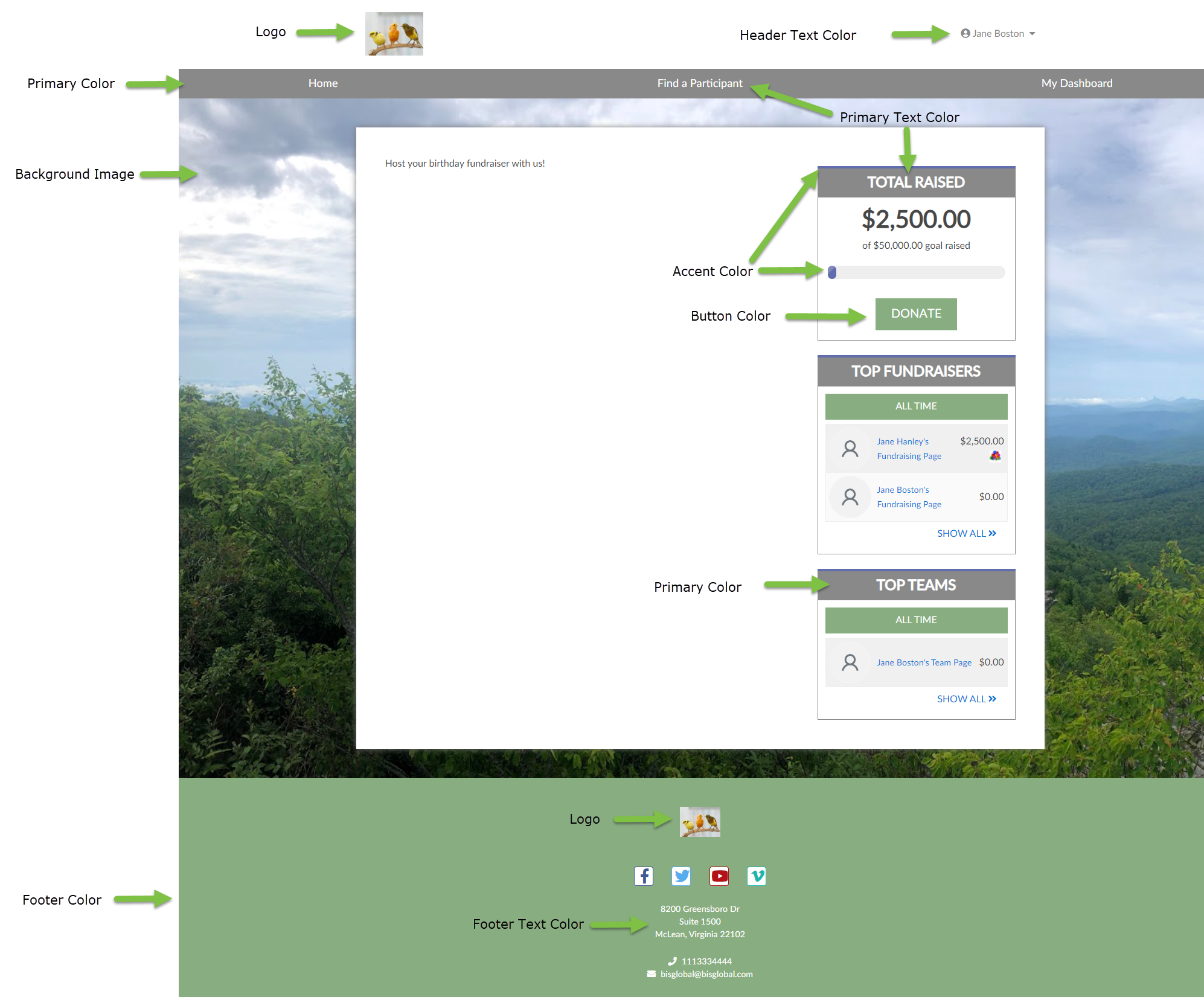 Note that for the header and main page content, that you have the option to have a background image OR a background color.
Note that if no colors are selected a default color (usually white or gray) will appear in the template.
Note that address and social media links included in the Footer are configured in the Account Settings tab of configuration. Visit this article for instructions on how to configure this information.
After setting your color and image preferences, save and go visit your new site!