Pro Tips For Creating Forms

Introduction

When Creating Forms, there are several Pro Tips that will make your form more functional and ease the process of creating the form.
Pro Tip 1: Rename Your From
When you create the form, it will automatically name it based on the date it was created. Before you do anything else, rename it to something that's easier for you to remember in the future. This name is not seen on the outside. This is only for your internal form management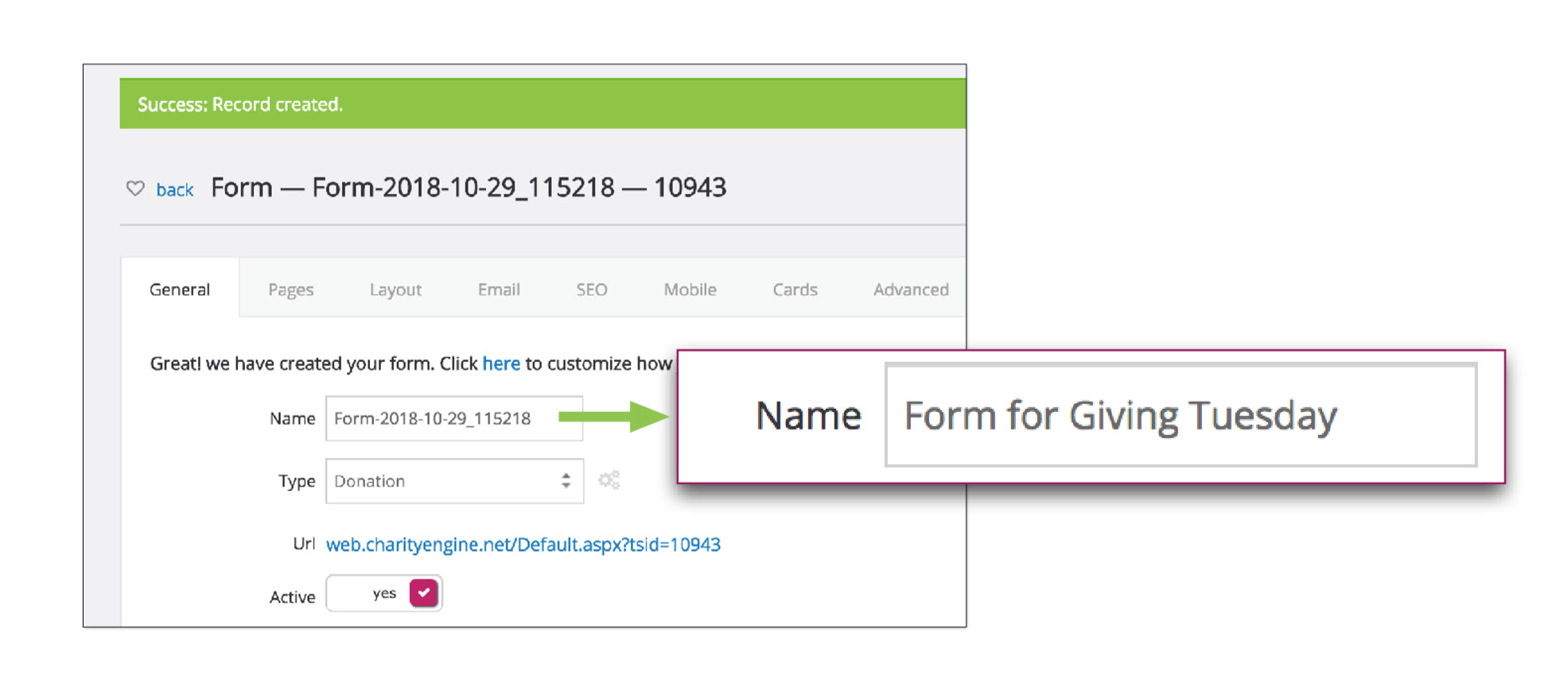 Pro Tip 2: Edit the SEO Tab
Meta Tags are the names that appear on the browser Tab. Adding a Description and Keywords will help with Search Optimization.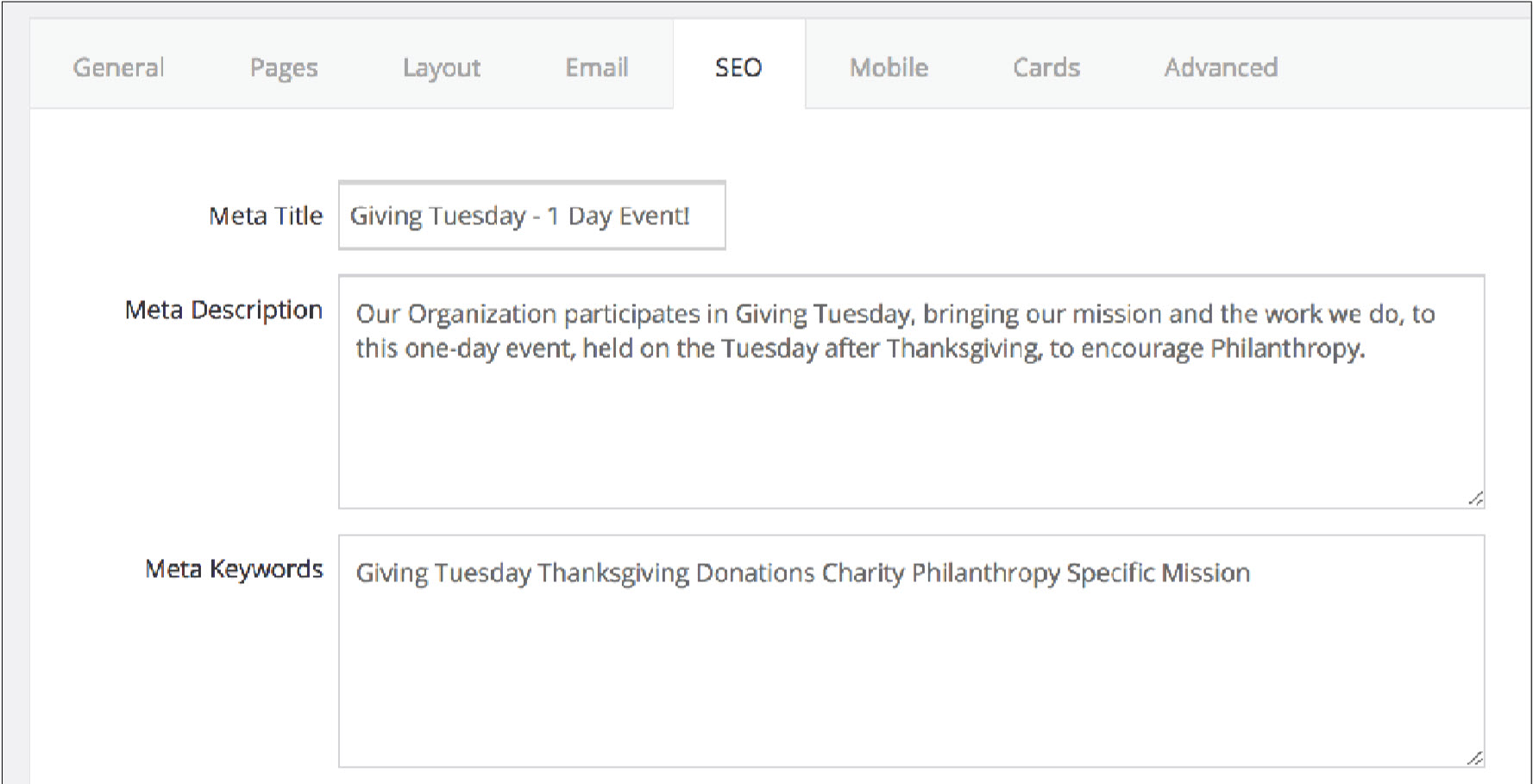 Pro Tip 3: Add PayPal If Needed
If you also want to have PayPal® as a payment option on the form, check the box on the Advanced>Payments>General Tab.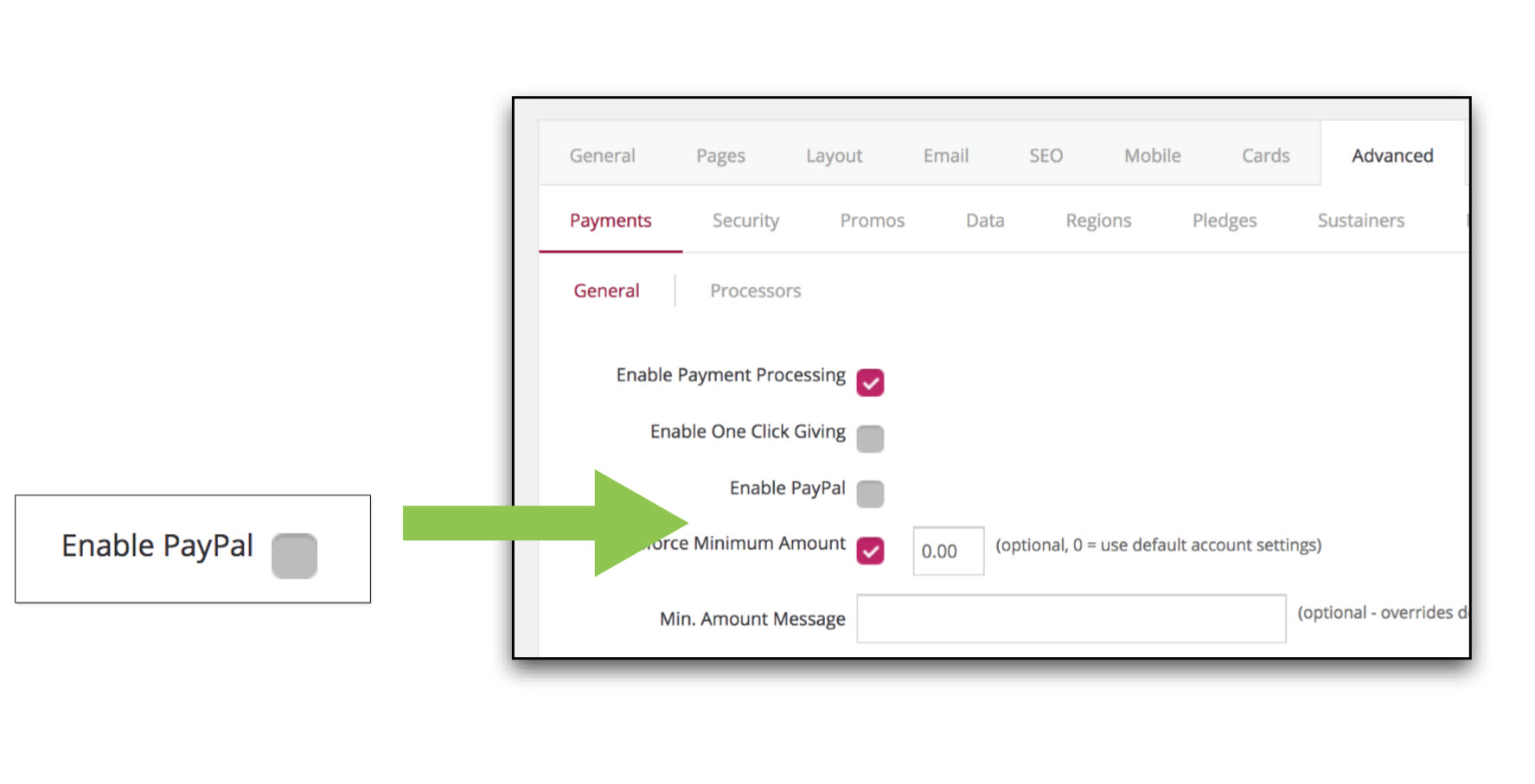 Note: PayPal must already be set up as a payment gateway for you to enable this option on your form. If you would like to add this option to your donation forms, please reach out to your account manager.
Pro Tip 4: Add Tags, Groups, or Lists
You can automatically add attributions like Tags, Groups, or put people on Lists by virtue of the form they filled out. Go to Advanced>Data> and then select the Data point to add.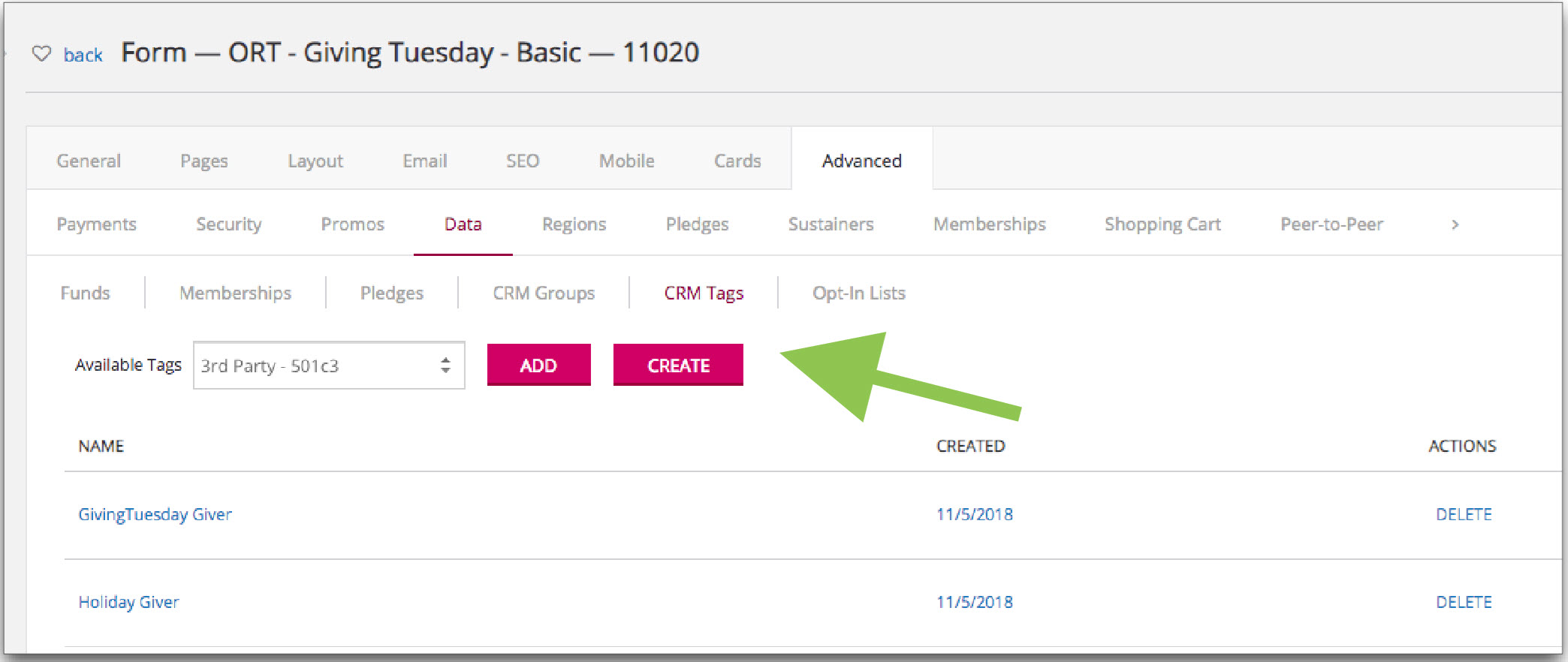 For Additional information regarding forms click Here