Single Line Address

To use Single Line Address on forms you will need to generate an API key from Google. This document will walk you through that process.
Navigate to https://cloud.com/console/google/maps-apis/overview and log into and create a Google Apps account.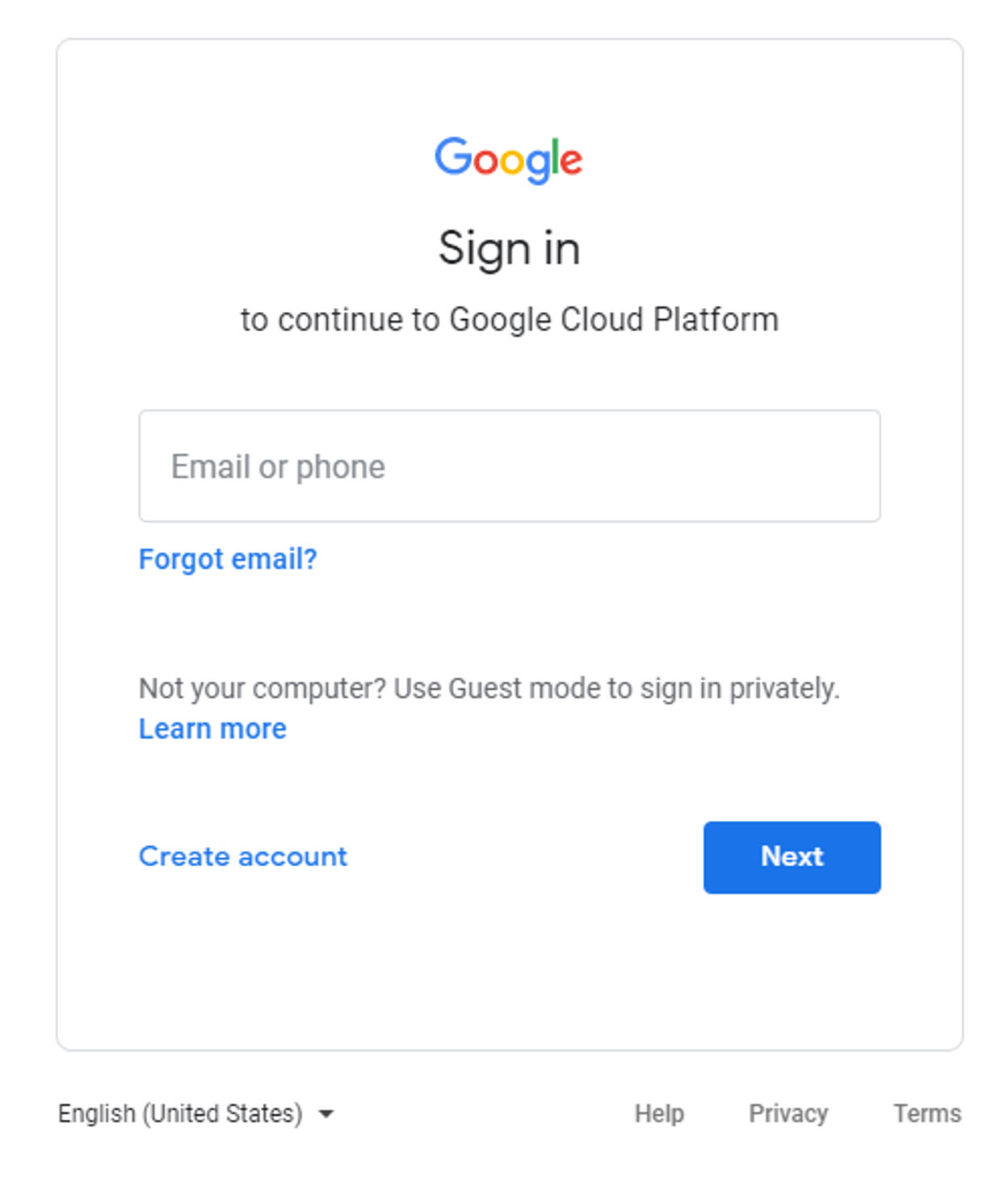 After logging in you will need to create a new project or assign the key to an existing one. After creating or selecting your project, click on APIs & Services then Library under the Menu.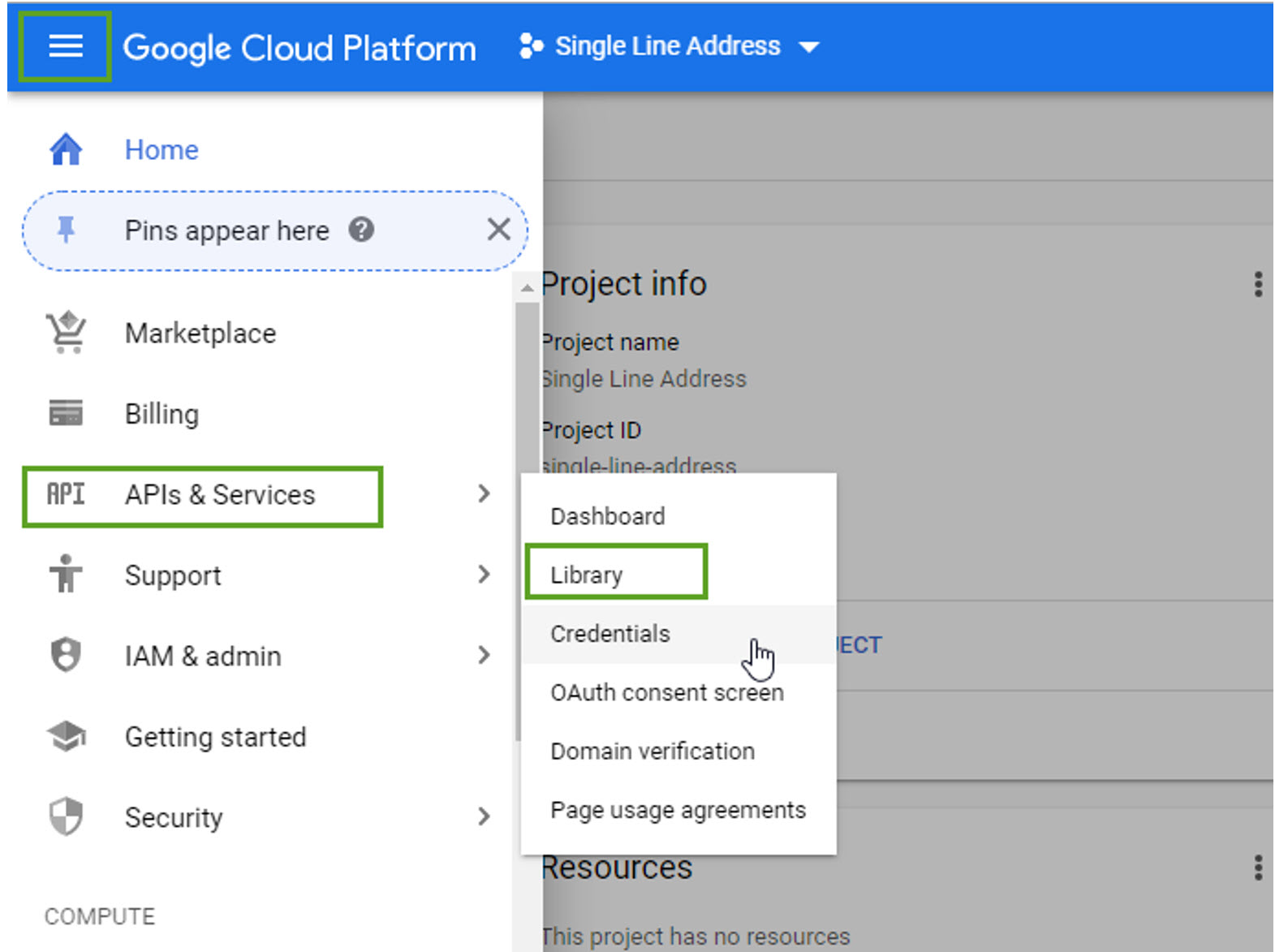 On the library page, select the Maps Javascript API and click Enable on the next screen.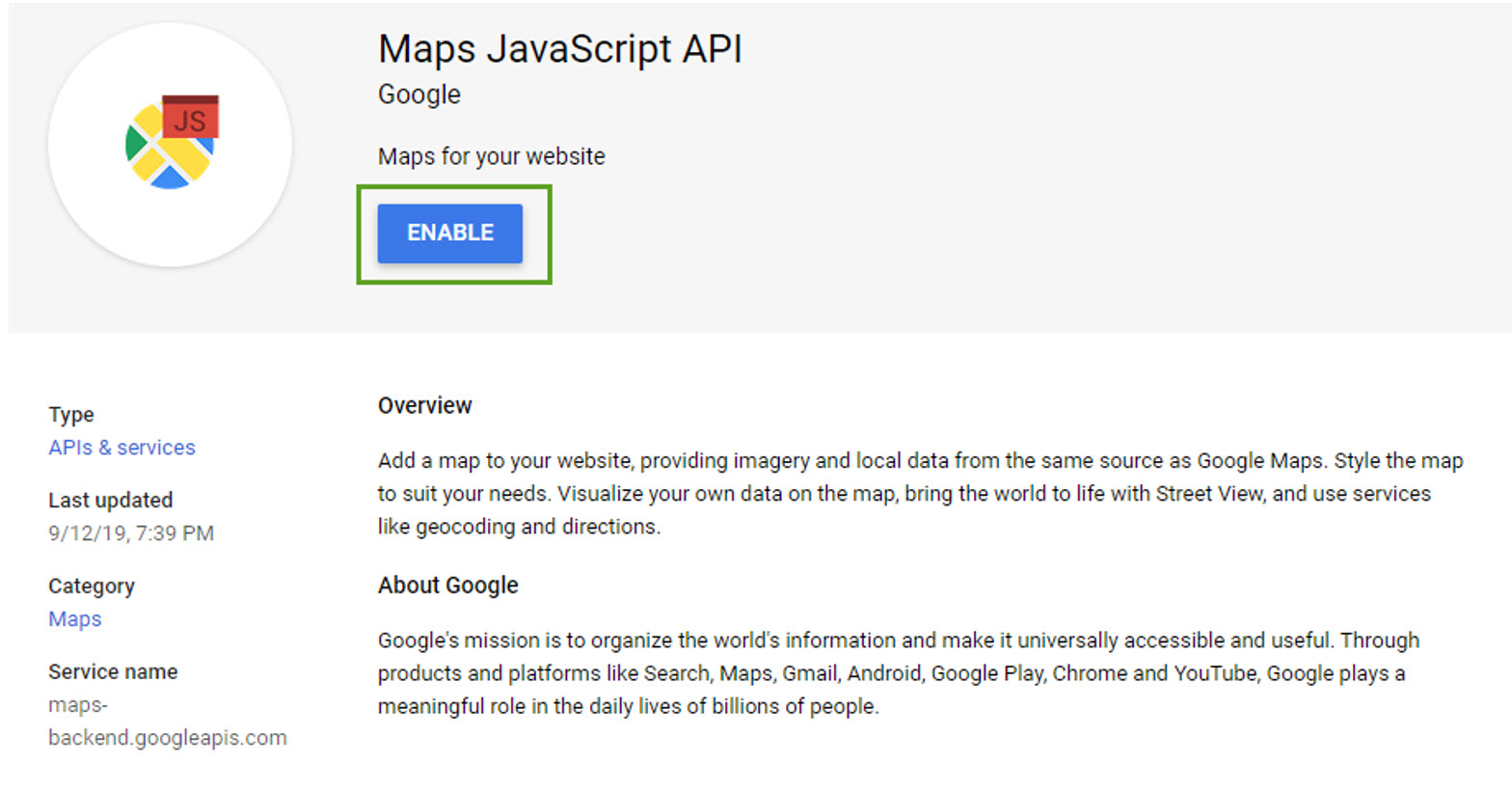 After enabling the JavaScript API you will need to generate API credentials. Navigate to Credentials. On the next screen you will see an option to Create Credentials, click on API key.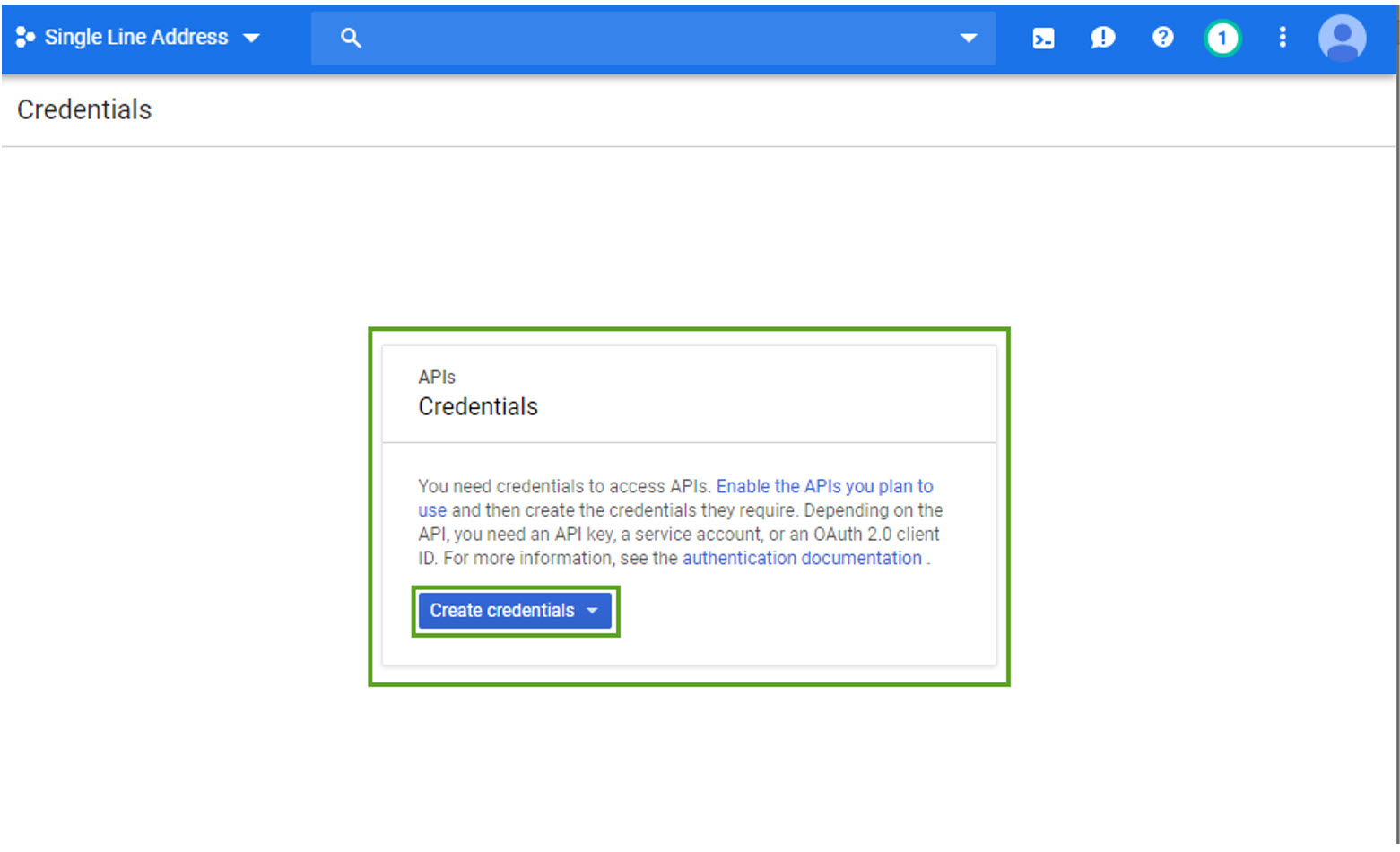 On the next screen you will see your key. To restrict use (which is highly recommended) click on Restrict Key.
To restrict the key to your website/forms, select HTTP referrers under Application restrictions and add your website address under Website restrictions. This is where you would add your CharityEngine vanity subdomain (ex. give. donate. support. your organization domain) or https://web.charityengine.net if you are using our default webforms domain.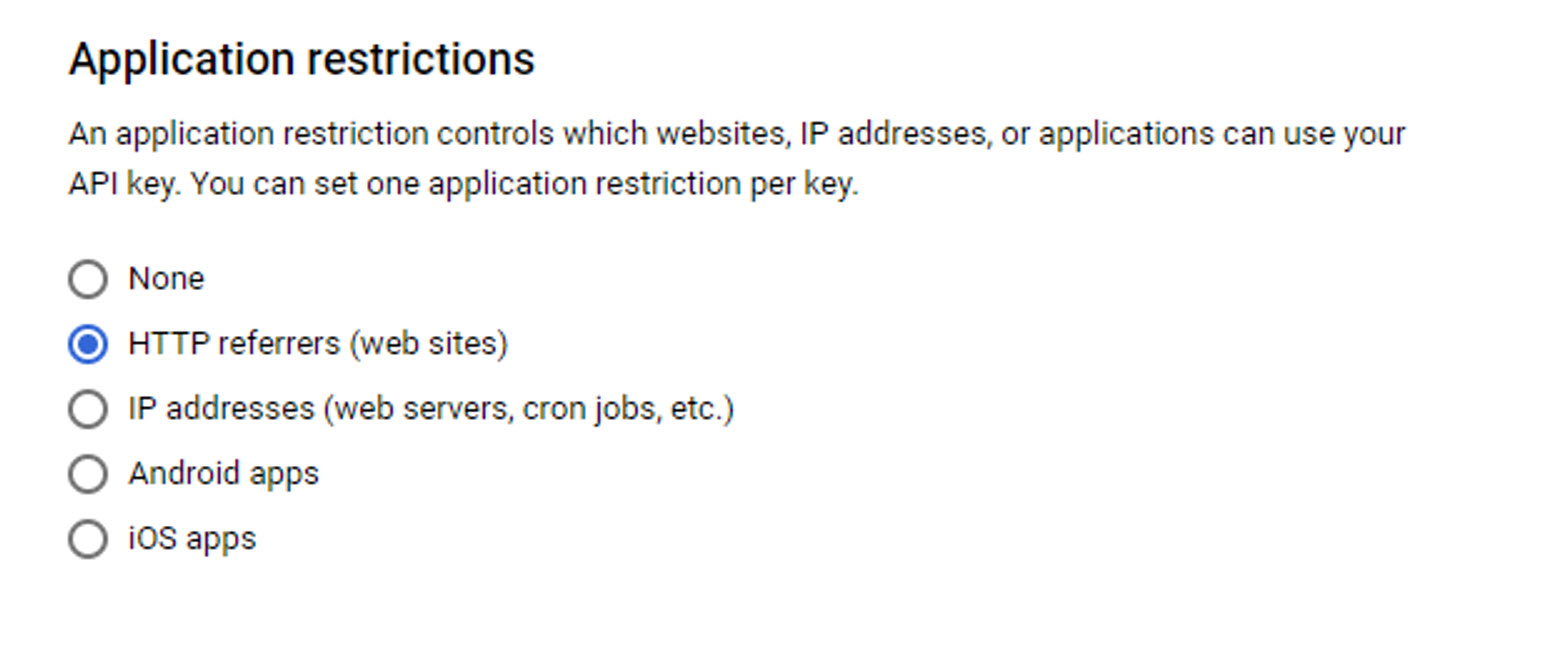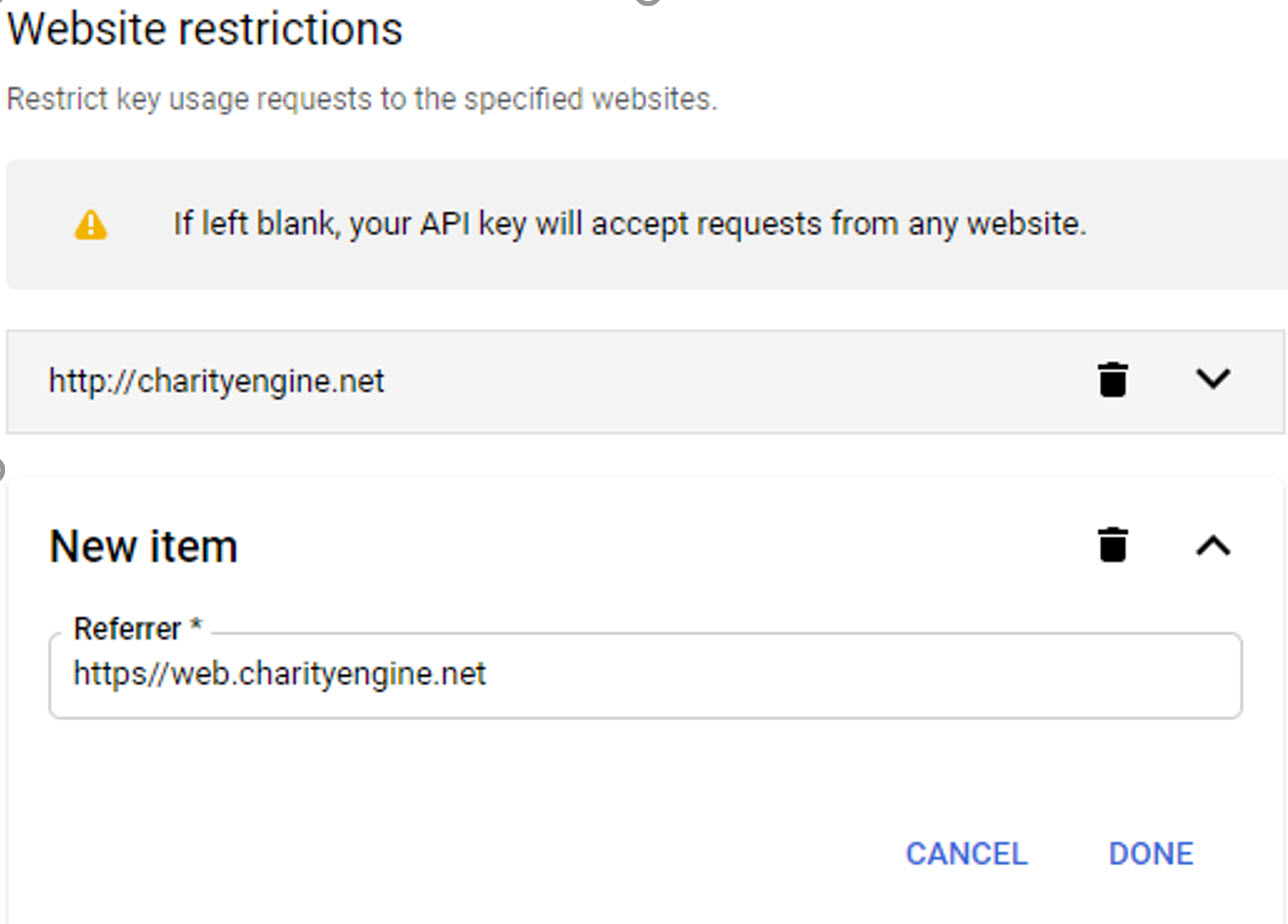 Next you will want to set API restrictions. After selecting Restrict key, choose Maps Javascript API from the API list.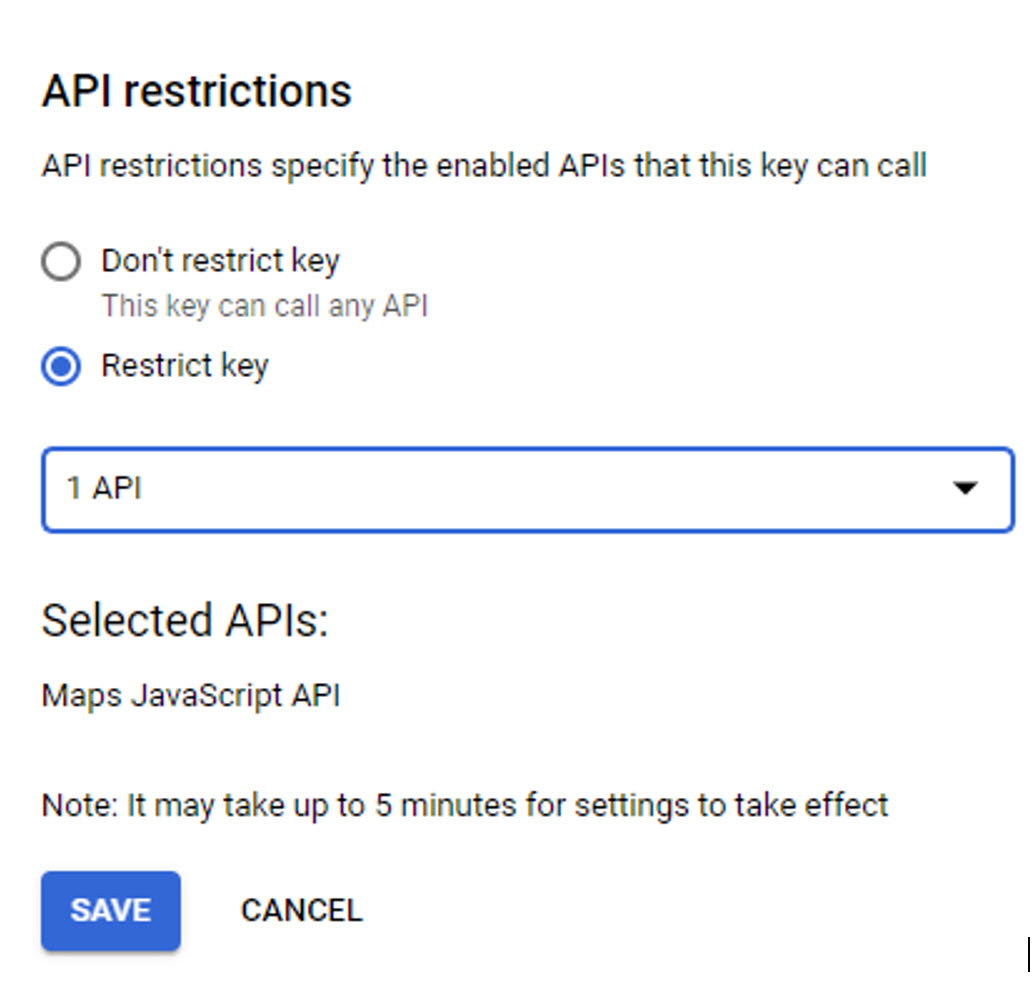 After saving your Credentials, copy the key on the next screen.




After copying your key, you can enter it into CharityEngine. After logging into CharityEngine, navigate to the Configuration section. Scroll down to the Data Enrichment section and select Google Maps.
Enter the Key copied earlier into the Google Maps Javascript API key box and Save.