Custom Fields and Variants for Shopping Cart Products

When creating a product, like a T-shirt, for your shopping cart, the Custom Fields and Variant Tabs can be used to customize the products for your consumers. The names of the tabs can be confusing as they sound similar, however, both tabs have different functions.

The Customs Fields tab will allow you to configure the customs fields for the product that the consumer can pick from. For example, if your product is a T-Shirt, you could allow your consumer to add custom text or design to the T-shirt.

Before you can set your selections for customization, you will need to configure the options for your consumers to select from

Once you have your custom options configured, select from the drop-down what field you would like to allow your consumers to customize on their T-shirt and click ADD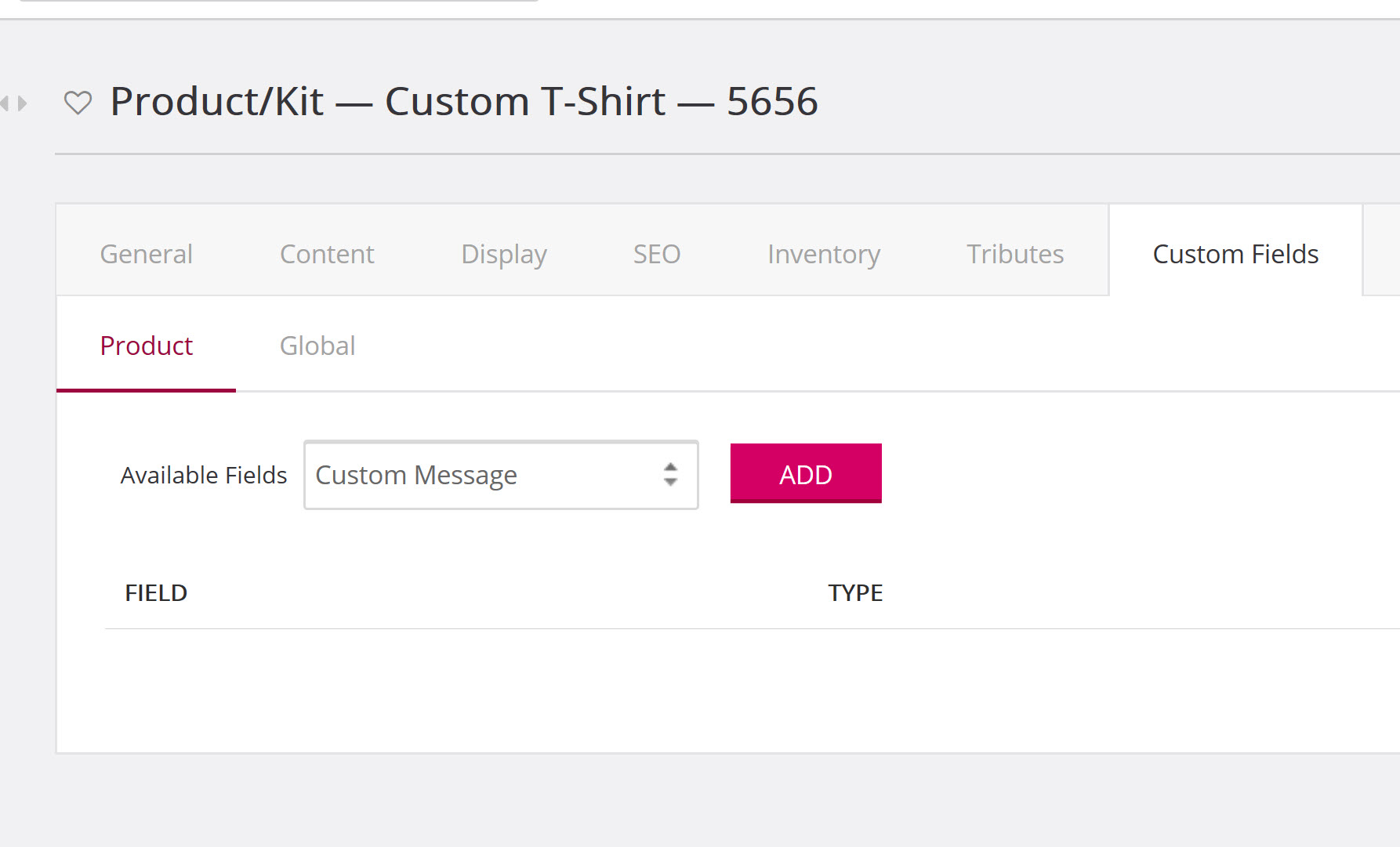 Any fields added will show below, if you would like to remove the field, click on Remove under the Actions column

The Custom Field will allow your consumers to customize certain aspects that you have configured, such as text and pictures, but will now allow customization of size and color. To customize size and color, use the Variant Tab.

If you have already created attributes, click on the drop-down to select the attribute you want to add and click ADD.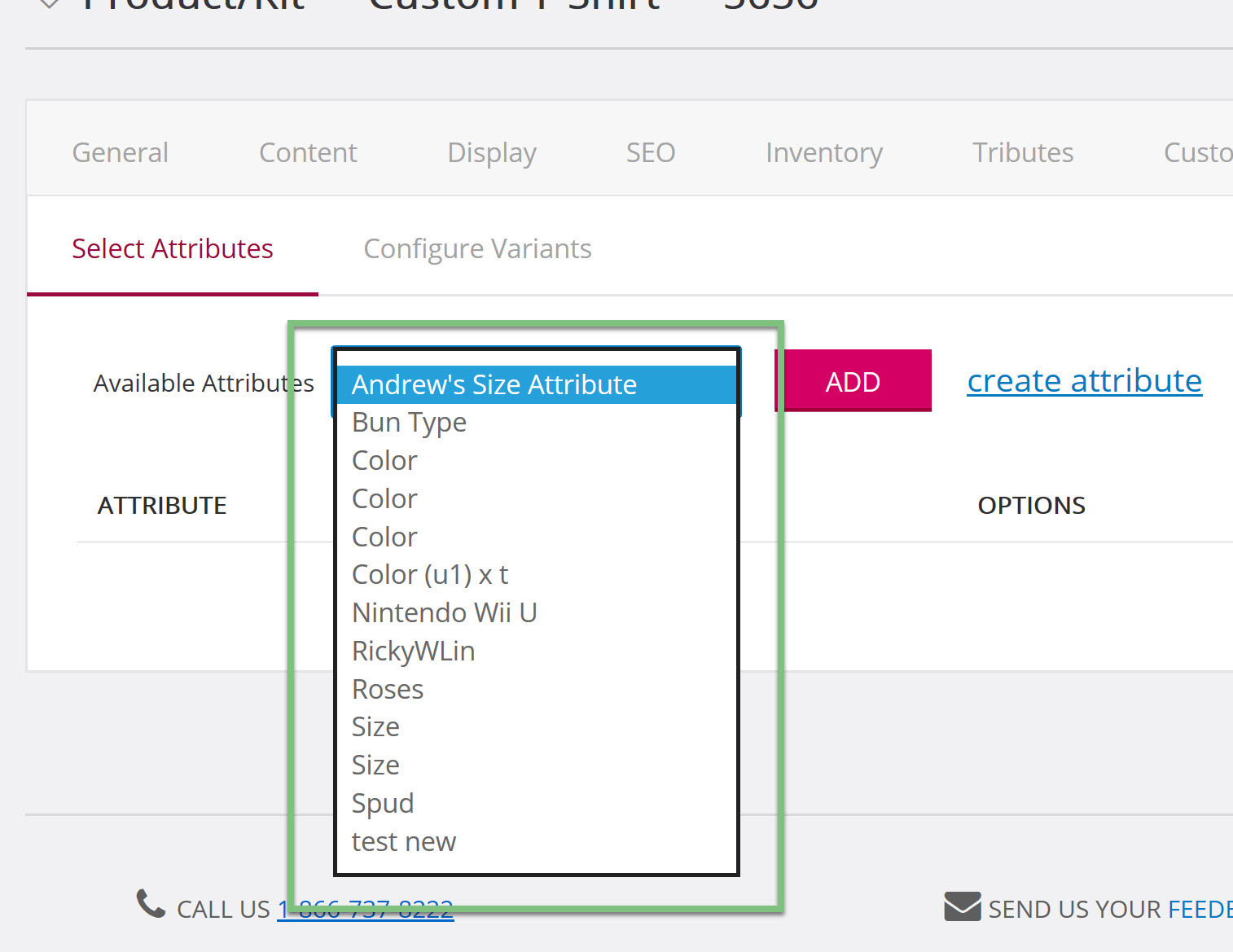 If this is your first product or first product of this type, and you do not have any attributes that match the product, click on create attribute.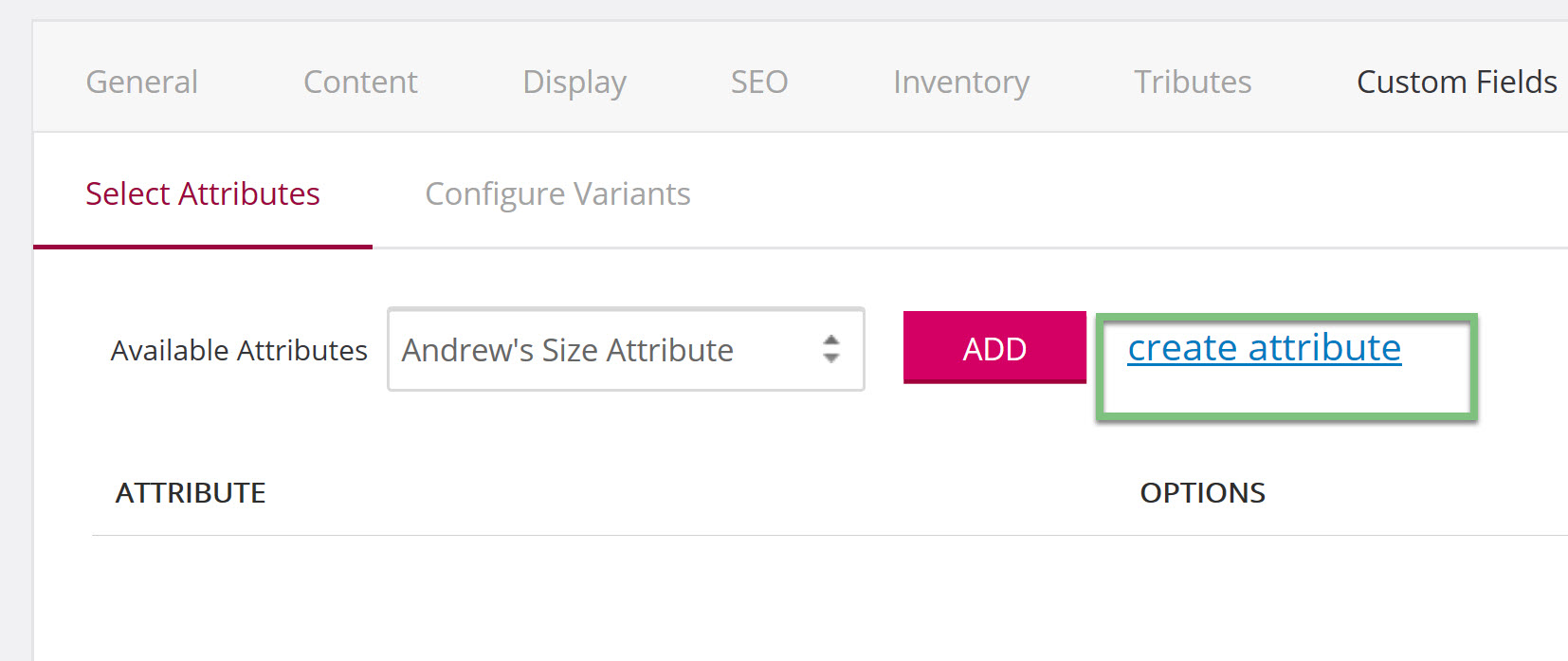 This is lead you to configure the new attribute. Once you have entered the information, click save

Once you click save, you will be able to add values to choose from on the Value Tab by clicking Add Value.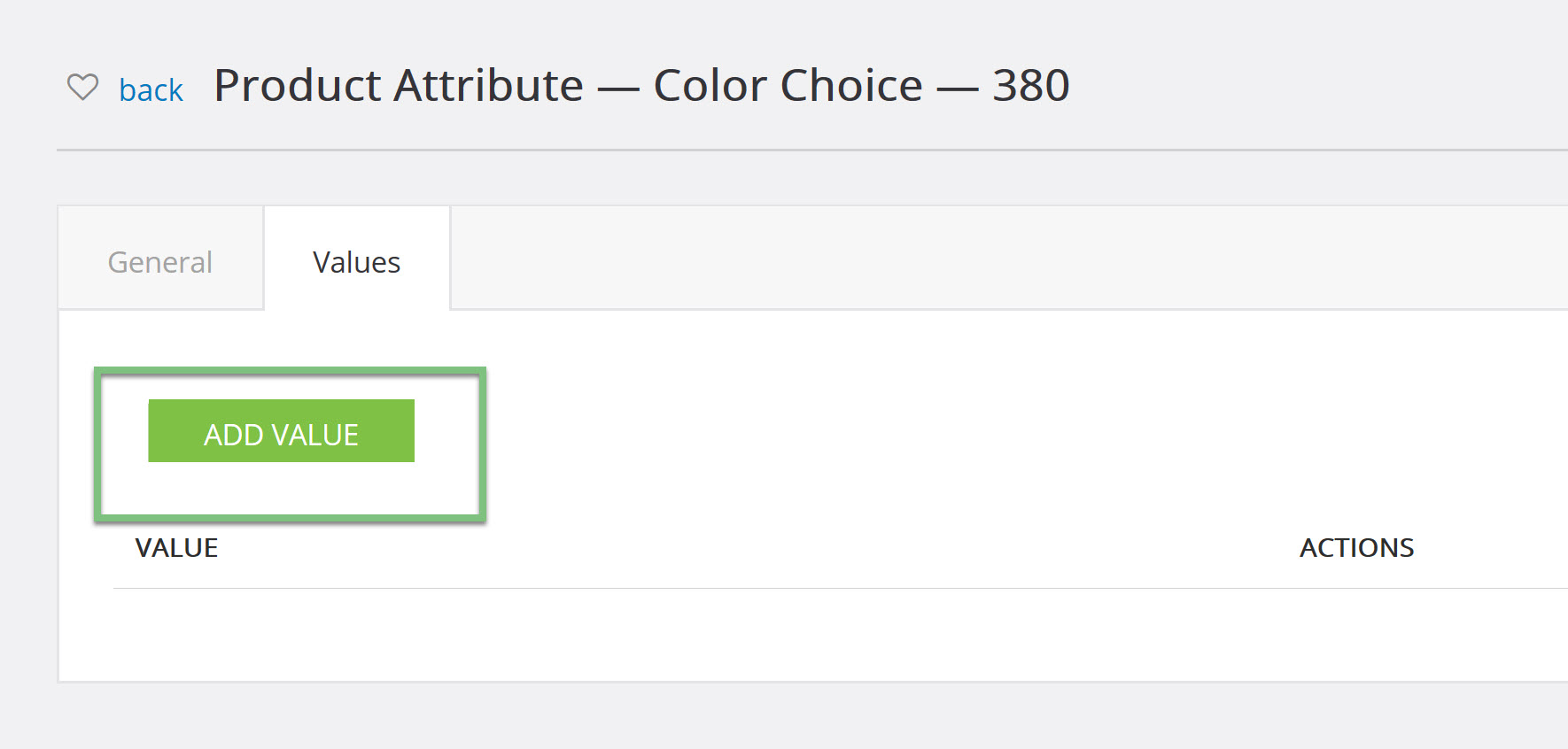 Now you will be able to add the Value information such as the color. If you want to have a different handling fee or free shipping, you can also configure those here.

Click Save and a green bar will appear on the top of the screen that will prompt you to create another attribute. Click
there
or click the back button if you do not wish to create another attribute.

All values will now appear in the values tab. You can manage the values on this screen by reordering how they will appear on the screen or delete them.